Live Updates: Ghanaian transfers, others happening on deadline day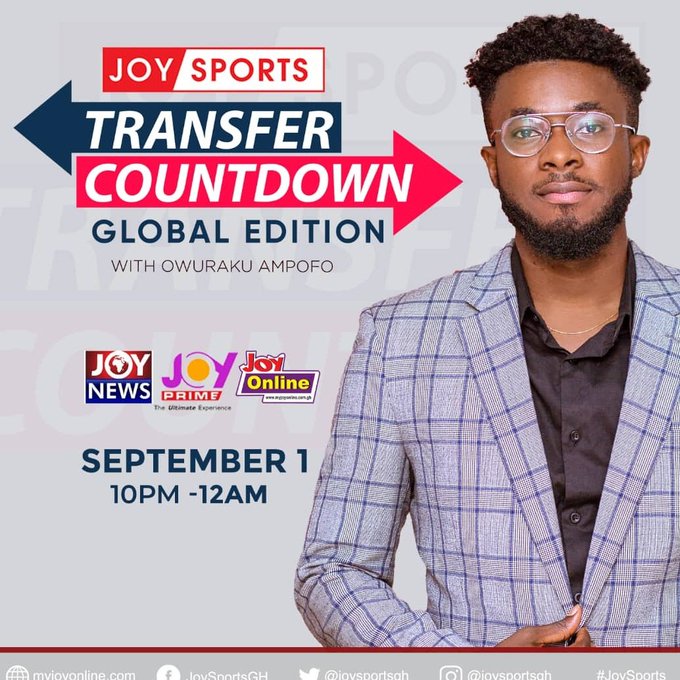 The European transfer window is set to close on Thursday, September 1, as clubs try to close in major signings for the season.
For Ghanaian players, there have been movements already while others are also working around the clock to secure transfer moves.
As part of the deadline day, the Joy Sports team brings the action closer to you with the global edition of the Transfer Countdown show. The programme airs on the Joy News and Joy Prime TV channels today from 22:00 GMT to midnight.
Follow the updates as and when they happen, get all details you need to know and what your favourite Ghanaian player is up to as well as other trending moves globally.
(Please give the updates a few seconds to load. If you still cannot see them below, please refresh the page).
Visit Our Social Media for More