Let's be intentional to review workplaces to help deserving women into leadership – 2nd Deputy Governor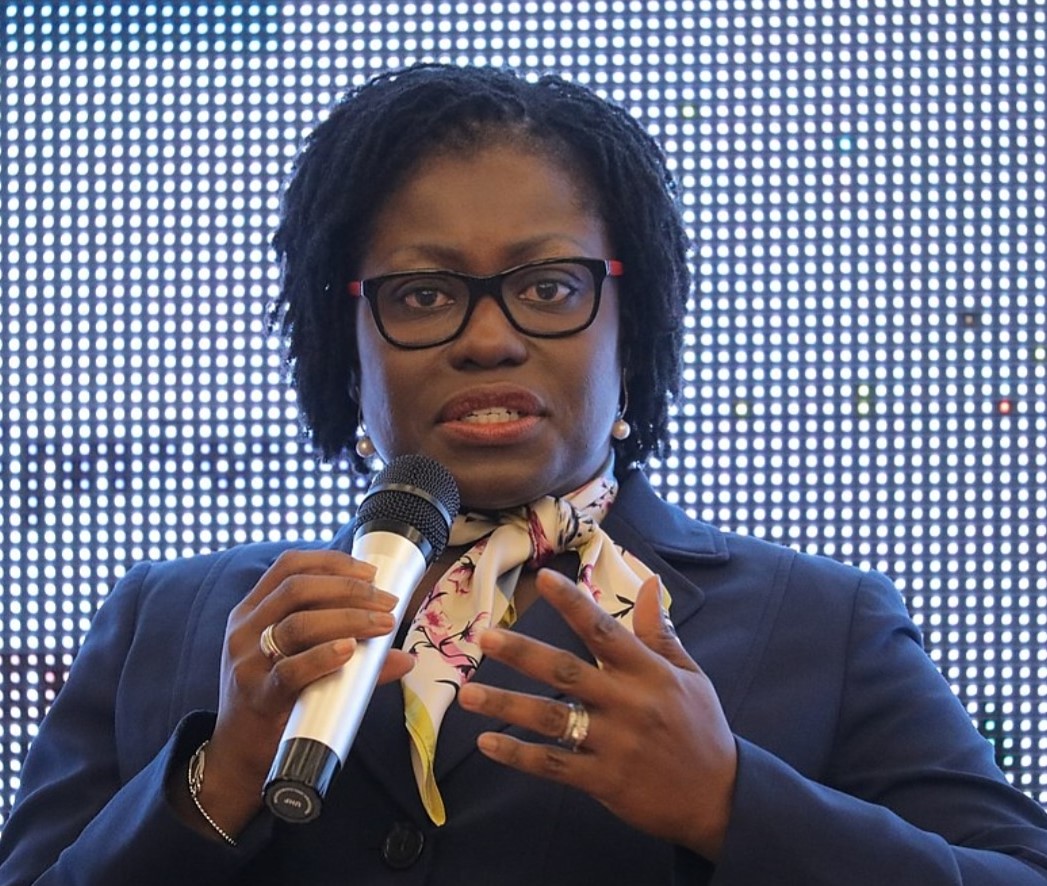 Second Deputy Governor of the Bank of Ghana, Dr. Elsie Addo-Awadzie is calling for intentional review of workplace policies and processes for hiring and performance management to ensure that well-deserving women get a fair chance to top leadership positions.
She also wants shareholders to consciously ensure gender equity in board and top management composition, for organisations to reap the benefits that women leaders bring to the table.
Speaking at the Ghana Employers Association First Annual Leadership Conference 2022Programmes to identify high-potential women, Mrs. Addo-Awadzie said women can be groomed and trained to join the leadership track in every organisation and therefore must be encouraged.
"Women in leadership is important for women and their families, but even more important for their organisations and our national economy as a whole because of the valuable contributions they make."
Research shows that women in Boardrooms and in top management positions lead to better outcomes for organisations and for national economies as a whole. More women in leadership roles translates into an increase in growth, profitability, risk management, and more long-term overall positive performance, and according to McKinsey in 2019, can improve global Gross Domestic Product by about $12 billion over a span of 10 years.
"We need to be clear about what we dream and aspire to be and have a plan to develop ourselves not only in terms of academic qualifications but also in personal leadership development. Women need to build up their own confidence, refuse to listen to the voices from within and without that tell us we are not good enough or are too something", the Second Deputy Governor stressed.
"We need to seek opportunities to be mentored, coached, and sponsored within their organisations and beyond as they prepare for leadership. Given demands on a woman's time, it is important to prioritise and make time for what is necessary for personal and professional development", she pointed out.
On the use of technology to aid organisations, she said technology can help organisations provide flexible work arrangements that enable more women to take up certain roles and excel at them, adding "workplace cultures must also evolve to evaluate performance based on output and value-addition, instead of mere physical presence in the office."
She furthers said that a comprehensive stakeholder approach is required to address all the structural and cultural barriers that keep women lagging behind in rising to the top in the digital economy.
"This is necessary to unleash our economy's full potential and to make it more resilient", she mentioned.
"For our part, Bank of Ghana takes pride with internal policies that prohibit discrimination in whatever form. Our female officials are a strong community that is motivated to grow professionally to take up leadership roles. Indeed, about a third of all our senior management roles are occupied by women. Our promotion and compensation policies are non-discriminatory and our policies during the pandemic supported particularly our female staff who worked under flexible arrangements to handle childcare and other responsibilities", she concluded.
Visit Our Social Media for More