It's been 13 years of love, loyalty, respect – Selly Gally celebrates husband, Praye Tiatia on Valentine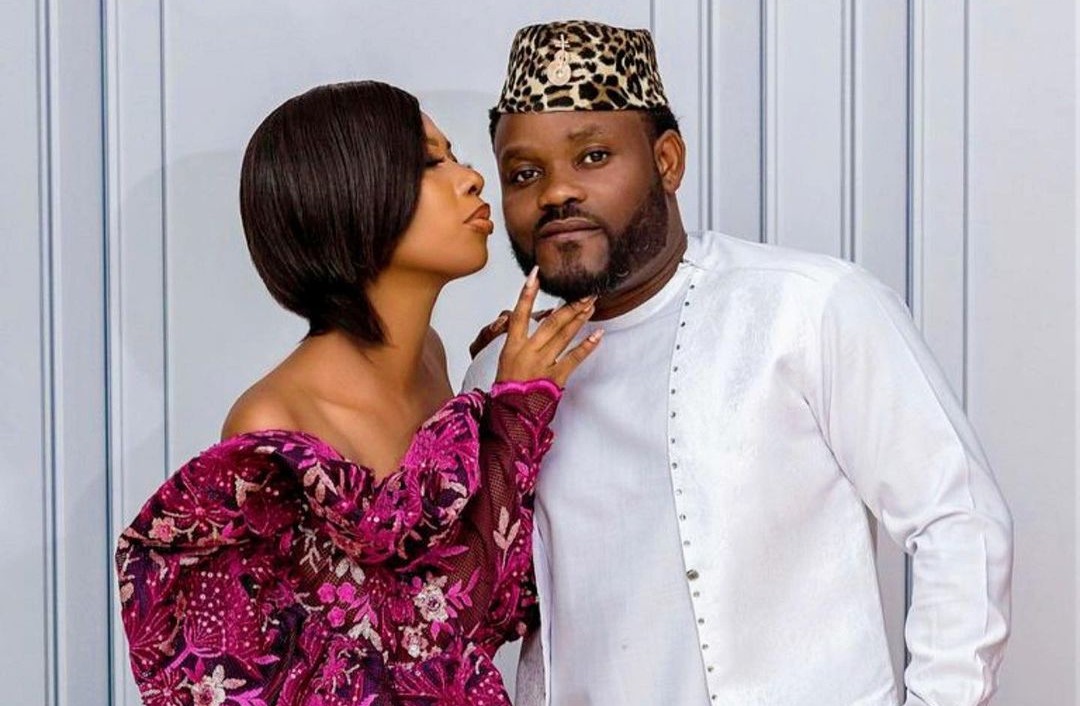 Selly Gally and Praye Tiatia (Credit: Instagram – @sellygally/ pic by Jema Weddings)
Actress Selly Gally took her followers on Instagram down memory lane to the early days of her relationship with her husband musician Praye Tietia.
She shared a collage of pictures and videos they had taken over the years. In her post, Selly Gally revealed that she had accepted to date her now-husband on Valentine's Day in 2009.
This, she noted, came after the star gave her a shirt with the inscription "It feels good to be with a star". Although she thought it was cocky, the actress said she came to a realisation of how serious Praye was.
"…I hadn't even accepted his proposal then. Well, that night I did and it's been 13 years and counting of pure love, loyalty, respect and friendship," she wrote.
Selly Gally added that she wore the shirt until it bore holes in them.
"You take such good care of me and I love you with all of me, always will. Happy Valentine's legend, love of my life. It still feels good to be with a star," the actress wrote.
In other posts she shared pictures taken with her husband, She was dressed in a purple Ankara gown, while he wore a white kaftan.
On the other hand, Praye Tiatia took to Instagram to share videos of himself and his wife, actress Selly Gally to mark Valentine's Day.
The couple seemed to be hosting a little get together in their home, hence in some of the posts, the two were seen dancing.
In others, they were singing and dancing to some of Praye's music.
Calling Selly gally the love of his life, Praye wrote "My Love, My JOY, My Life, you make me complete. Happy Valentines to the prettiest woman on earth."