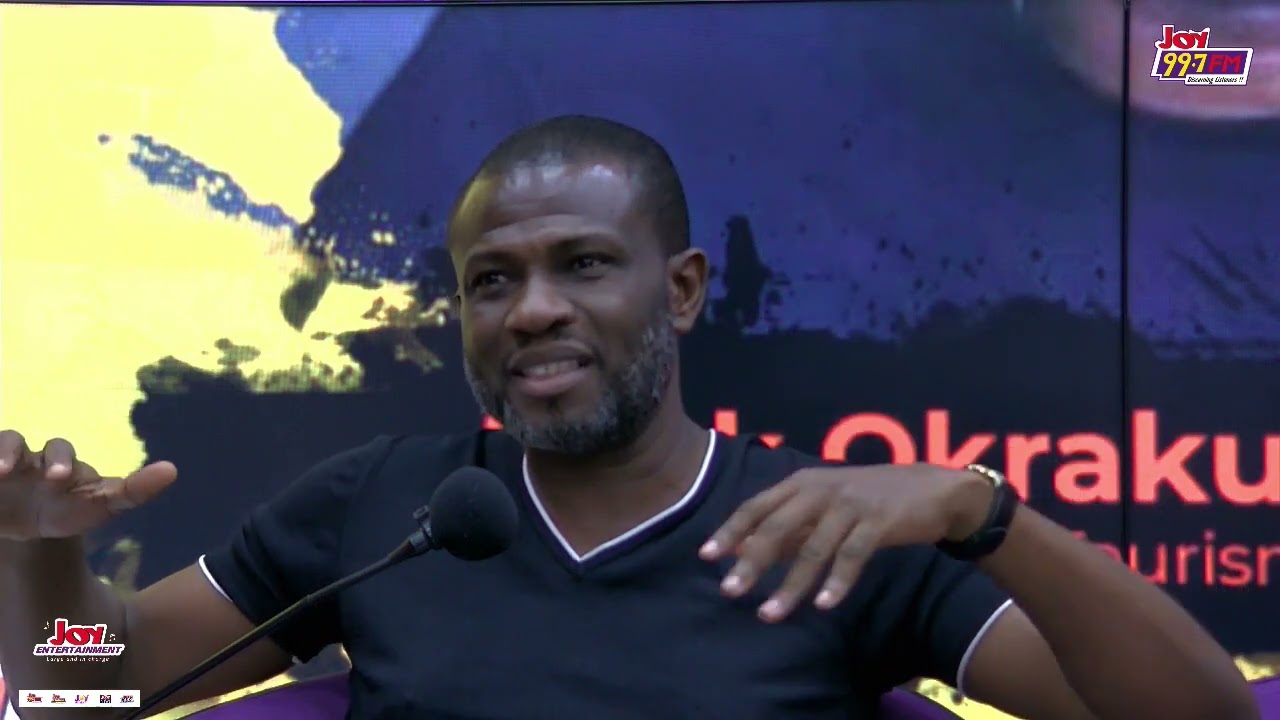 Deputy Minister for Tourism Arts and Culture Mark Okraku-Mantey has explained why the capacity for the yet-to-be-built amphitheater can take just 1,000 people.
Speaking in an interview on Luv FM, Mr. Okraku-Mantey mentioned that from his experience as a creative practitioner, filling a 2,000-seater hall in Ghana.
According to him, contrary to calls from other industry persons for event centers with a 5,000-seater capacity, the ministry opted to build one with a lesser sitting capacity.
"We are looking at a 1000 maximum. The concept is that as a creative practitioner myself I know that it is not easy to fill a hall with a 2,000-seater capacity in Ghana.
"They will tell you they need a hall that can take 5000 and yes Charter House can do it. We know other event organizers who can do it."
The Deputy Minister added that it is possible to fill a larger hall if the event is free.
He stressed that if the event is a paid-for event, it is most difficult for them to fill the auditoriums hence the decision to build a 1000-seater amphitheater.
"If it's a pay-to-see concert, if you use the National Theatre of Conference Center a lot of these event organizers cannot fill them. Even a lot of the top artists cannot fill the halls."
Mr. Okraku-Mantey, however, encouraged event organizers who believe they can accommodate more people at their shows to use the 'Uncle Ebo Whyte' approach.
"It is only prudent that you start with 1000 and if you think you can do more than 100, do afternoon and evening shows like Uncle Ebo does."
An amphitheater is an open-air venue used for entertainment, performances, and sports.
Ancient Roman amphitheaters were oval or circular in plan, with seating tiers that surrounded the central performance area, like a modern open-air stadium.
In contrast, both ancient Greek and ancient Roman theatres were built in a semicircle, with tiered seating rising on one side of the performance area.
In modern times, an "amphitheater" is used for any structure with sloping seating, including theatre-style stages with spectator seating on only one side, theatres in the round, and stadia. They can be indoor or outdoor.
A sod-cutting ceremony has been held for the first amphitheater project six months after the announcement of the construction of five amphitheaters in Ghana.
The exercise was undertaken by the Deputy Minister for Tourism, Arts and Culture, Mark Okraku-Mantey in Kumasi on Wednesday, April 26, 2023.
In his address before cutting the sod, Mark said: "Good to see you all here. This is the day the Most High has made. Finally, we are on the soil or on the grounds to start the project.
"So it will be prudent that we do the official thing that we do. We are here to do the first digging so that we can put on record that the project has started."
Also at the sod-cutting ceremony was the Chief Executive Officer (CEO) of the Ghana Tourism Development Company (GTDC), Kwadwo Antwi, and the Mayor of Kumasi, Sam Pyne.
DISCLAIMER: The Views, Comments, Opinions, Contributions and Statements made by Readers and Contributors on this platform do not necessarily represent the views or policies of Homebase Television Ltd.
Visit Our Social Media for More
About Author