The impacts of climate change are worsening as a result of human actions and activities, including indiscriminate felling of trees, water pollution through improper waste disposal, and unsustainable land management.
Educating the public on the dangers of these practices and the need to adopt environmentally sustainable practices are necessary to foster behavioural change and reduce impacts.
The Feed the Future (FTF) Ghana Policy LINK Activity considers the media as an important ally in educating and sensitising the public on climate change, a phenomenon that threatens livelihoods and economic development.
In partnership with the Environmental Protection Agency (EPA), capacity enhancement training on climate change and environmental issues was organised for reporters and editors in Ghana.
Dr Gerald Forkuor, Climate Change Lead at Policy LINK, entreated journalists to project indigenous innovations and initiatives that promote climate-smart agriculture.
"The media as key actors for education and sensitisation need to increase awareness on climate change issues through accurate reportage, especially in the deployment of technologies by farmers to support their resilience against climate change," he said.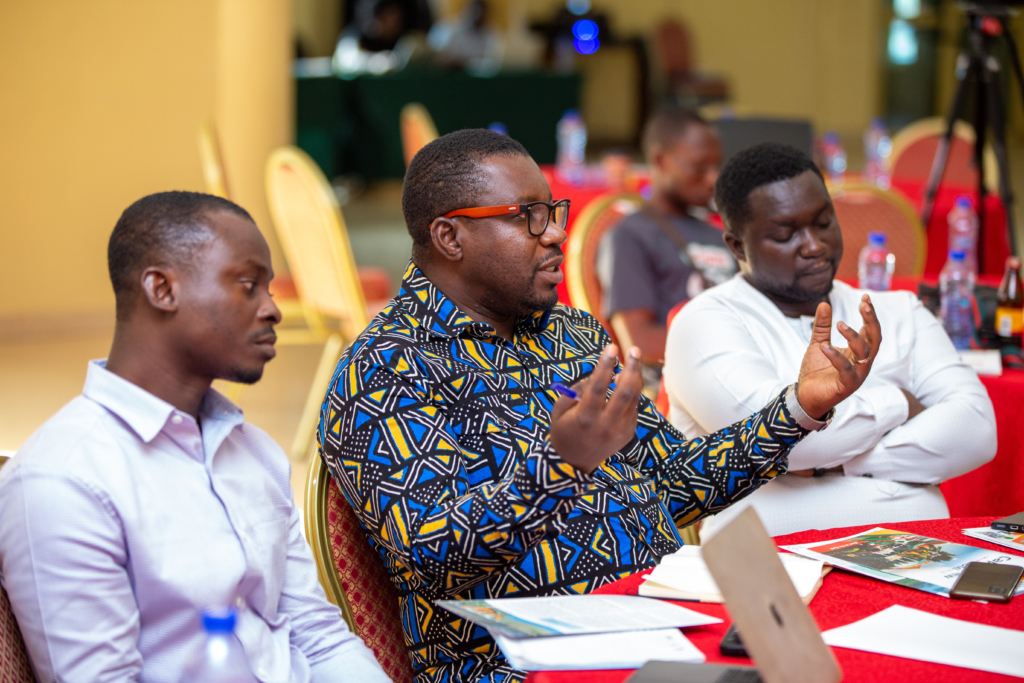 The media engagement highlighted knowledge of key climate change policies, strategies, and plans on themes such as climate smart agriculture, climate finance, biodiversity, and sustainable land and forest management.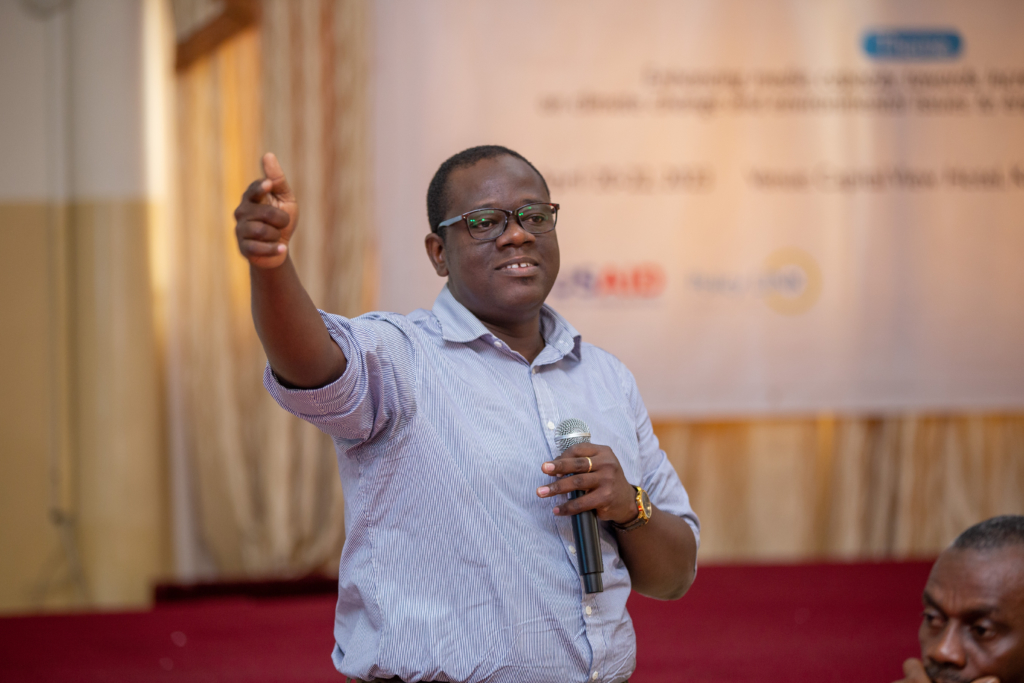 Value of Biodiversity to Agriculture
Dr. Winston Asante, Senior Lecturer at the Faculty of Renewable Natural Resources at the Kwame Nkrumah University of Science and Technology (KNUST), emphasized the value of biodiversity and its contribution to the food and agriculture sector is increasingly being acknowledged in international policy agenda.
"The loss of biodiversity leads to reduced sources of food, structural materials, medicinal and genetic resources," he observed.
Supplying safe and nutritious food for a growing population poses a number of challenges, especially in increasing food production without jeopardizing the ability of the seas and lands to provide for other essential ecosystem functions and to supply food for future generations.
Biodiversity – the variety of life at genetic, species and ecosystem levels – has been described as vital to efforts to meet the Sustainable Development Goals (SDGs) of the 2030 Agenda.
Dr. Asante spoke about the significant correlation between cocoa yield and water, noting that rainfall is the biggest singular factor influencing distribution of cocoa in Ghana.
"Water and temperature stress in cocoa farms will ultimately trigger and further drive challenges in managing agronomic and other on-farm complexities," he stated.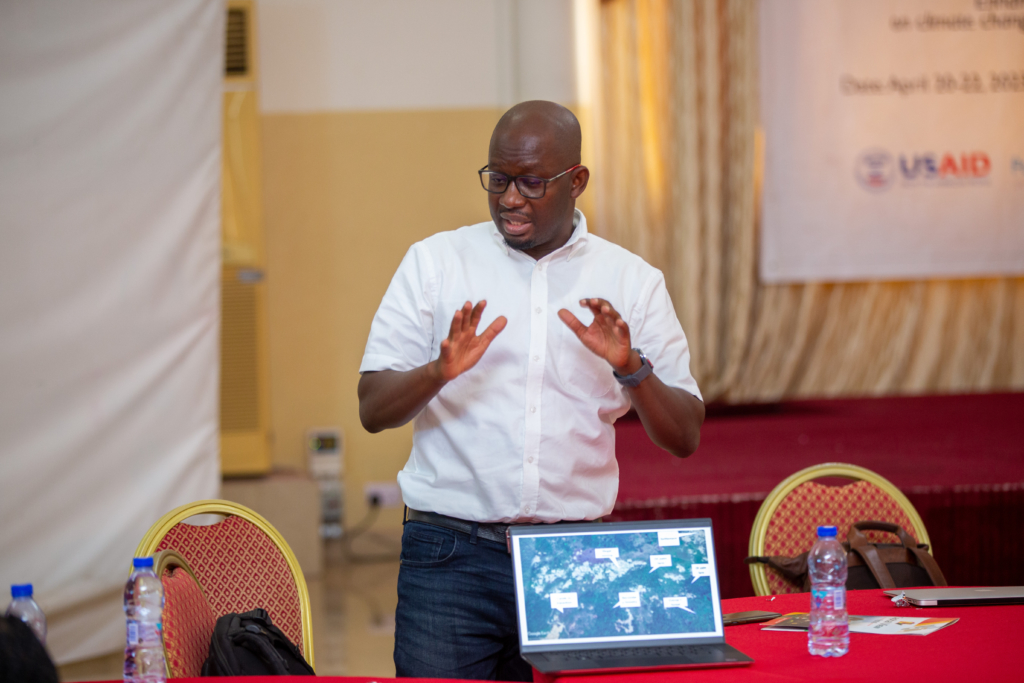 Human-induced Degradation
Due to the effects of management techniques and changes in land use brought on by food and agriculture, food systems are often being undermined.
According to Dr. Kwabena Asubonteng of the Faculty of Natural Resources and Environment, University for Development Studies, population growth, agriculture expansion and deforestation are top drivers of human-induced land degradation.
Activities such as indiscriminate logging, forest burning and unsustainable mining are stresses and land and forests that exacerbate climate change.
Dr. Asubonteng called for the enforcement of laws and policies that restrict certain human activities to help reduce the spate of land degradation.
He also emphasized land restoration as "the process of avoiding, reducing, and reversing land degradation to recover the biodiversity and ecosystem services that sustain all life on earth".
Climate change policy implementation
The World Meteorological Organisation (WMO) in its annual report: "The State of the Global Climate 2022" has highlighted that the relentless advance of climate change brought more drought, flooding and heatwaves to communities in 2022, compounding threats to people's lives and livelihoods.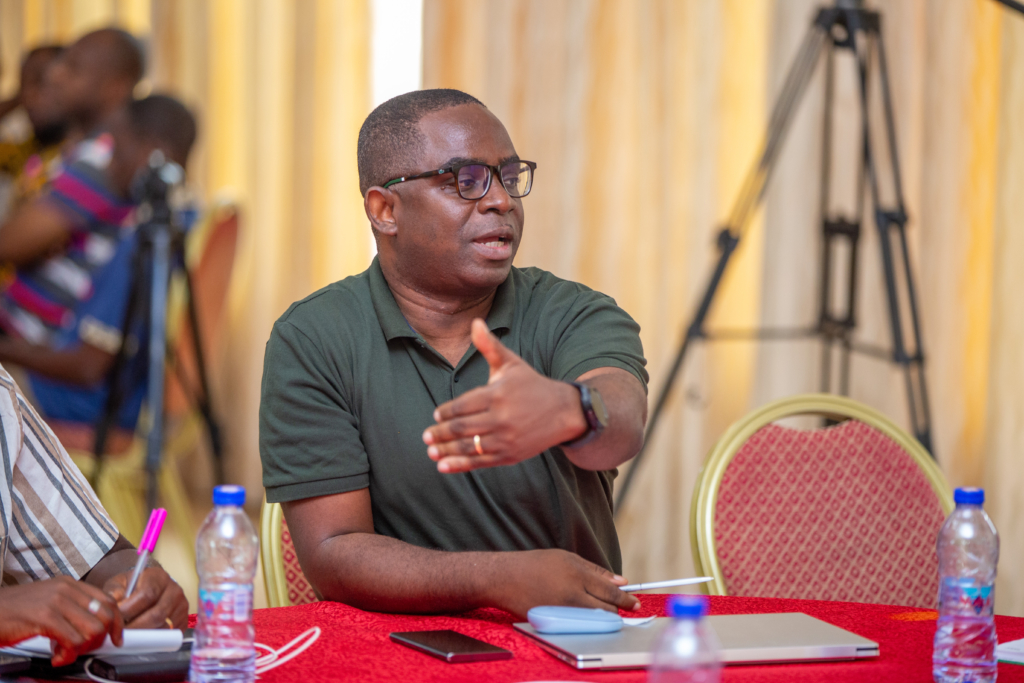 Dr. Daniel Tutu Benefor of Ghana's Environmental Protection Agency and Focal Person to the UNFCCC says the country is on the path to implementing clear-up climate change policies as a vehicle to achieve the Sustainable Development Goals (SDGs).
The country is exploring opportunities to tap into climate and carbon financing frameworks for its climate mitigation and adaptation programmes.
DISCLAIMER: The Views, Comments, Opinions, Contributions and Statements made by Readers and Contributors on this platform do not necessarily represent the views or policies of Homebase Television Ltd.
Visit Our Social Media for More
About Author