I'm madly in love with a certain lady but she has a male bestie – Worried man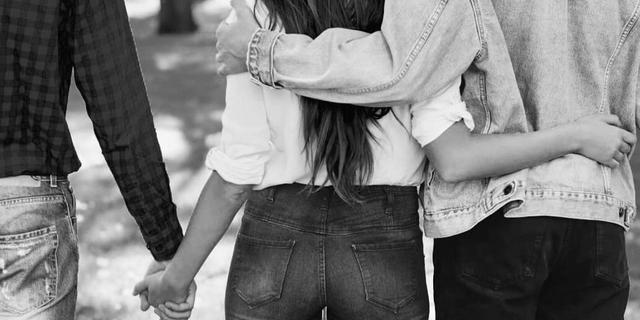 An ardent listener of Joy FM has expressed frustrations over the attachment of his lover to her male best friends.
According to Agyeman Joseph, this attitude makes him suspect that his lover could be cheating on him.
"I'm in a relationship with this lady whom I'm madly in love with. We live in the same house but guys keep coming around to take her out."
Worried about the situation, Agyeman said he discussed the matter with the lady but she insisted they are only friends.
"She said all her friends are males, because she used to work at a drinking spot and I have been making friends who are males. She also said her association with a lot of males is because she currently works at the washing bay and often it is only men who patronise their services, so she doesn't have lady friends," he recalled.
In spite of this explanation, Agyeman Joseph is not satisfied as he suspects there is more to the lady's association with other guys than what he has been told.
He made this known during conversations on Friday's edition of the Super Morning Show with regard to what people think about keeping best friends of the opposite sex even after marriage.
A lot of people called in to express divergent views.
While some held the view that there is nothing wrong with that, others thought that it can pose a threat to the marriage or relationship.
The first caller, Naa, said, "sometimes you'll have a cause to worry, but speaking from experience, there is nothing to worry about."
The second caller, Kofi Arhin said, he doesn't see anything wrong with his partner keeping someone of the opposite sex as a 'bestie'. However, the problem is how people maintain that kind of friendship.
Charles said, "it's just like having a relationship with God – He said 'I'm a jealous God.' When you're not married, it's okay to have your best friend being the opposite sex, but immediately you get married, you must understand that your partner is your only best friend,' he said.
"You can still have someone of the opposite sex as your friend, but it shouldn't exceed what you have with your spouse," another caller said.
Visit Our Social Media for More