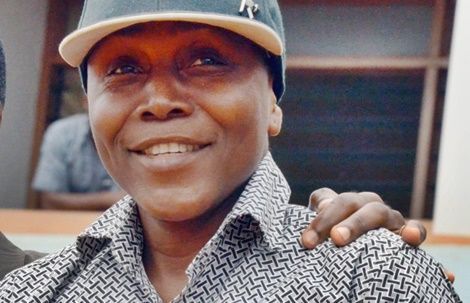 State prosecutors are left with no other choice but to consider starting a fresh trial for Gregory Afoko. For Capital Offences including murder, the Jury must return a unanimous verdict to sustain a conclusion of guilty of the charge.
A 7-member Jury on Thursday afternoon returned a 4-3 Not Guilty verdict for the charges of murder and conspiracy to commit murder. Mr. Afoko who is the brother of former NPP Chairman Paul Afoko has for the past 8 years been standing trial over the murder of former NPP regional chairman Adams Mahama.
The Jury however found his Co-accused Asabke Alangdi guilty of the offence of conspiracy to commit murder. He has been sentenced to death but his lawyers are already questioning the verdict. On the charge of murder, the jury returned a 4-3 verdict of not guilty. This has left his legal team quite disturbed.
"My lady will see that the accused person was charged for two offences. Just like the first accused the members of the jury were undecided on the charge which arguably is the more serious of the two offence. This decision is no doubt subject to several interpretations and consequences and decisions after today's sitting. In mitigation, therefore, we respectfully pray this court to tamper justice with mercy to come up with a decision that is favourable to all. This is definitely not the last time we'll hear about this case." His lawyer stated.
Chief State Attorney Marina Appiah Opare however pointed out that the court did not have much of a choice.
"It is very clear from section 24 of Act 29 that the punishment for conspiracy to commit an offence is the same punishment that is meted out to the substantive offence and in this case the substantive offence is murder and the punishment for murder is death so the punishment for conspiracy to commit murder is death. That is what the statute says. The hands of this court are tied. There are no lesser punishment."
The court agreed with this view and imposed the death penalty.
"The men and women you selected to try you have found you guilty you are hereby sentence to death by hanging. May God have mercy on your soul," Justice Afua Merley Wood stated.
DISCLAIMER: The Views, Comments, Opinions, Contributions and Statements made by Readers and Contributors on this platform do not necessarily represent the views or policies of Homebase Television Ltd.
Visit Our Social Media for More
About Author