Huge traffic congestion in urban centers a major cause of childhood obesity – Nutritionist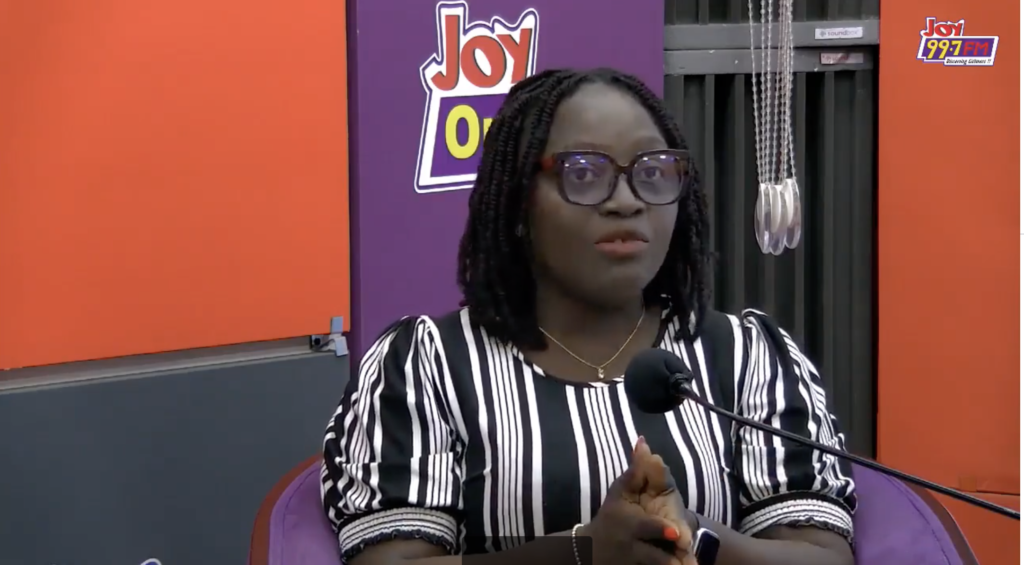 A Nutritionist at Nestlé Ghana has blamed the huge traffic congestion during the morning rush hour as the major cause of childhood obesity in the country. A situation she describes as worrying.
Dr. Margaret Mary Tohoueno said due to the gridlock traffic situations experienced during the morning in the major cities in the country, parents leave home very early in order to make it to work on time.
This, she said make parents rush out of home, thus paying very little attention to the quality of food served to the children prior to leaving home for work.
Dr. Margaret Tohoueno made this known in Joy FM's Super Morning Show on Thursday, May 5.
According to her, most parents leave home at dawn, and children are taken along and dropped off at school and sometimes given money to buy street-vendored food, which mostly is not well-balanced in terms of nutrients.
Dr. Margaret Mary Tohoueno opined that this contributes largely to childhood obesity.
"Our cities are expanding and people moving from rural areas to the cities. One would wake up at dawn to drive from Tema to Accra and the traffic situation, one would have to endure before arriving in Accra and both parents are working, so they are not at home, so the kids are getting to school very early and come back very late in the evening."
"So all these put together is causing dietary patterns to shift. They give money to the kids to buy food when they get to school, and they use it to buy these pieces of stuff which may not be a balanced diet they buy when they get to school."
She also said because most children in the urban cities don't do house chores in the morning, before leaving home for school, they lack the needed exercise to break down the calories they consume.
"The other thing is looking at the ways, especially children that are found in the urban areas live today, so in the morning, the child is prepared to go to school and most of them don't do any house chores. So they are prepared and fed and taken to school in a car.
At school, they get the opportunity maybe at break time to play and that is when they take their snack without getting the opportunity to play, and they are back to the classroom and at lunchtime, they have a lunch break, which is around 45 minutes, that's when they will take the main meal and right after school, they are carried home again in a vehicle and usually when they are going home, there is a lot of homework that have been given, so they go, they sit for an hour or more doing the homework throughout, because they may not be allowed to go out to play."
"So they get to be on screens, be it a tablet or television, so the day is spent throughout sitting at one place," she noted.
Visit Our Social Media for More