NE/R: Heavy Rains Cut Off Power To Walewale Municipal Hospital
Views: 72
Read Time:
1 Minute, 49 Second
The Walewale Municipal Hospital in the North East region has suspended operations due to power outage that hits some part of the region.
The region is already facing a humanitarian situation as floods from the Bagre Dam has rendered many homeless.
The spillage has also cut off communities and destroyed several farmlands and properties. The situation has further worsened by the inability of NADMO to extend support to the affected persons due to heavy rains.
Read also: 44- Year Old Man Jailed For Chop Off Another Man's Ear Over Girlfriend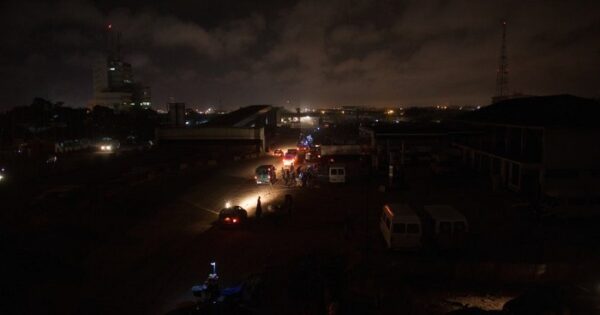 Reports say the Chereponi-Yendi Road has been cut off due to continuous rains and many are trapped in their houses.
The power cut occurred on September 6, 2020, and the Walewale hospital has halted many of its operations.
They have suspended emergency services and nurses were compelled to use their mobile phone lights to conduct surgery.
They also had to refer two emergency cases of pregnant women to Bolgatanga.
So far some six people have reportedly died in the Upper East Region from the Bagre Dam spillage from Burkina Faso.
John Kwaku Alhassan, the Director of NADMO confirmed that two people were killed as a result of the dam spillage while efforts are made to confirm the other deaths.
"We lost two lives and in some communities, some farmlands have been submerged in water,"
Information sent to NADMO from Sonabel, the agency responsible for the management of the Bagre and Kompienga dams, indicated that the volumes of spilled water could be heavier this year.
The upstream level of the Bagre Dam as of Tuesday, August 11, 2020, was 234.97 meters. The rate of filling is 99.60 percent compared to 62.44 percent on the same date in 2019.
The spill gates have been opened, with an average discharge/flow of 76.50 cubic metres per second as of August 10, this year.
For the Kompienga Dam, the upstream level was 172.54 metres. The rate of filling is 39.26 percent compared to 28.76 percent on the same date in 2019.