HbtvGhana: Another Brilliant Engineer Discovered In Oti Region; Checkout His Great Work
HbtvGhana has chanced on an amazing artwork by a young guy on the Facebook page of one Richard Akoto Darko with @richakotodarko as his username.
This astonishing talent was shared with pictures in the late hours of yesterday, January 8.
"This great work was done by an automobile guy at Jasikan in oti region. Ghana really got talent ", Richard Akoto Darko wrote in his Facebook post.
According to Richard Darko, the manufacturer, whose name was not revealed is the young guy seen in the pictures riding the tricycle.
This talented guy happens to be a native of Jasikan in the Oti region of Ghana.
Check out some pictures below: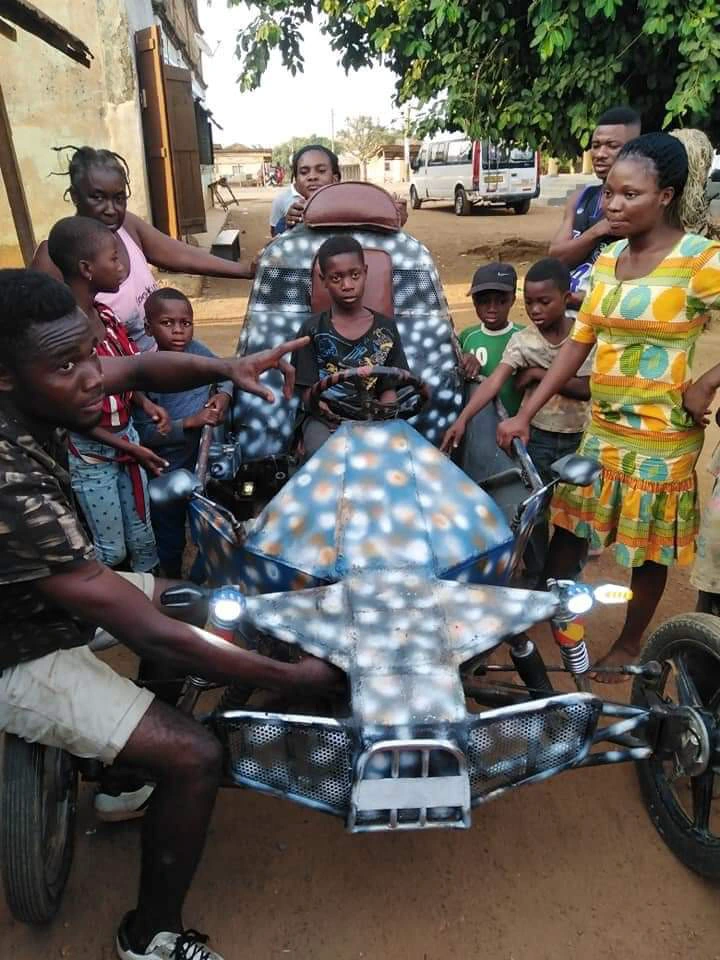 Source: MyNewsGhana.net