Growing food crisis requires wholistic efforts to tackle – Alltech CEO
The growing food crisis worldwide requires wholistic efforts to tackle, CEO and President of the global agri-input firm Alltech Dr Mark Lyons has said.
Speaking during the Alltech One Conference (ONE) in Kentucky, he noted the impact of the Covid-19 pandemic and the Russia-Ukraine war has caused a huge hike in the price of food in the USA and driven many more people in the developing world like Africa into extreme hunger situations.
"We have not had this big an increase in the grocery bill here in the United States…What about those who are experiencing extreme hunger? Over 10 million more from this year compared to last year. Twenty-three million more people are experiencing extreme hunger in Africa since the pandemic," Dr Lyons told the audience.
"That is what truly alarms me. That is what should be alarming all of us. The last time we had the Arab Spring, what drove that? It was rising food prices…And it's that selfishness we see in activities, weaponising food that is driving us back from the true ability that we have to nourish the world," he noted.
Dr Lyons noted that between May 2019 and May 2022, there has been a 219% increase in the price of corn globally. Likewise, soybean price has risen by 201%, soyabean oil by 305%, soybean meal by 138%, wheat by 278%, oats by 222%, hogs by 113%, and live cattle by 151%.
Nikki Putnam Badding, who is managing director and chief dietician at Acutia – a dietary firm, said it is about time the world paid more attention to tackling the global hunger problem and the challenge of malnutrition.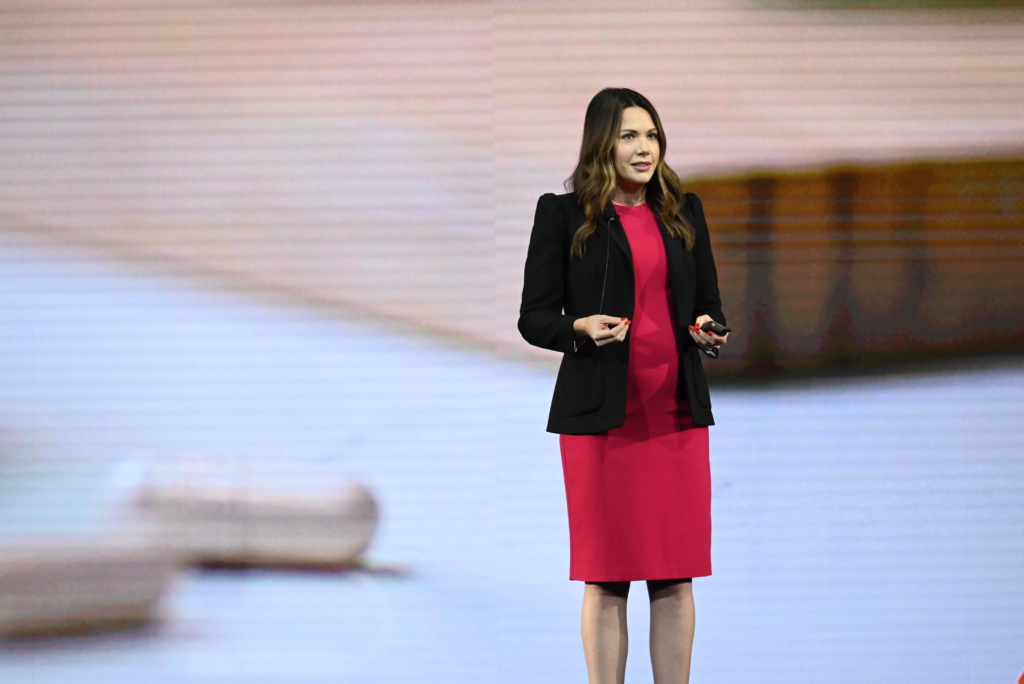 She said 1 in 4 people on the planet is undernourished. Unfortunately, world hunger is back on the rise again in 2022, affecting 811 million people due to geopolitical conflict, climate change, and the Covid-19 pandemic.
Quoting the World Health Organization (WHO), she said poor nutrition is the single greatest threat to health.
"We need to think about sustainability in a new way. Sustainability doesn't begin and end with environmental impact. It means we are taking care of the health of the planet and the people who share it," Badding observed.
"The global burden of malnutrition, lack of access to food and calories, protein, and micronutrient inefficiencies, and being overweight, obsessed, and diagnosed with non-communicable diseases including cardiovascular diseases affect 2 billion people", she noted.
"Infant deaths, risk of infectious diseases, pregnancy challenges, poor mental health, and reduced life expectancy could be due to malnutrition. This vicious cycle of poverty. A reduced number of children who can attend school… The impact of malnutrition is far-reaching," Badding added.
Need to shift focus from food security to nutritional security
The dietician said it is about time the world shifted focus from solely dealing with food insecurity to nutritional insecurity.
"Let's take a look at the Green Revolution. It saved the lives of over a billion people from starvation. Food yields increased by 44% between 1955 and 2010 with the implementation of new farming practices and biofortification," she observed.
"Although it helped us get our arms around the world hunger problem, it encouraged a global food system focused on delivering calories over nutrients. And over time, coupled with economic drivers of yield and cost, nutrition has been overshadowed. Careful to criticise the Green Revolution. But I wonder, can we deliver both quality and quantity?" Badding said.
"So, it is not enough to feed the world… Can we change the dialogue from food security to nutritional security? Not only do you need to provide more food. We need more nutrition. Agriculture truly has the opportunity to be the world's hero and be the solution to malnutrition…Enough food is not enough," she said.
Now in its 38th year, the Alltech ONE Conference (ONE) in Kentucky, USA, brought inspiring keynote speakers and more than 100 industry leaders to share valuable insights in live workshops and focus tracks.
The discussions sought to uncover the challenges and opportunities in agriculture, business, health, wellness, and professional development.
ONE welcomed nearly 2,000 international delegates in person, with an additional 5,000 participating virtually.
Founded in 1980 by Irish entrepreneur and scientist Dr Pearse Lyons, Alltech describes itself as a global leader in the animal health industry, producing speciality ingredients, premix supplements, feed, and complete feed.
The company says its products improve the health and performance of plants and animals, resulting in better nutrition for consumers and a decreased environmental impact.
Alltech ONE Conference unites changemakers and thought leaders in a collaborative exploration of solutions within agri-business and beyond.
Tags:
Visit Our Social Media for More