Gold Chase: Joy Sports begins campaign to get athletes support for 2022 season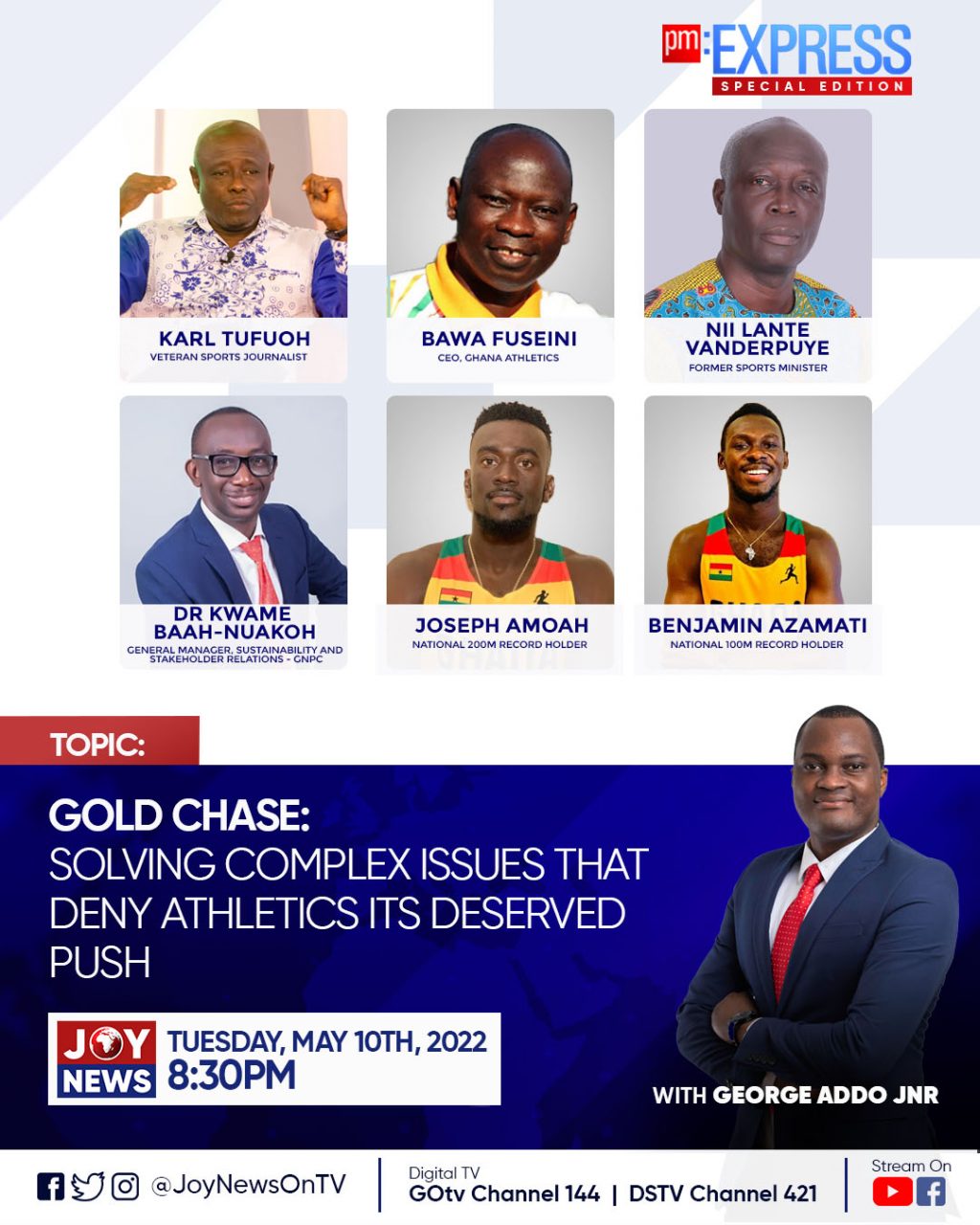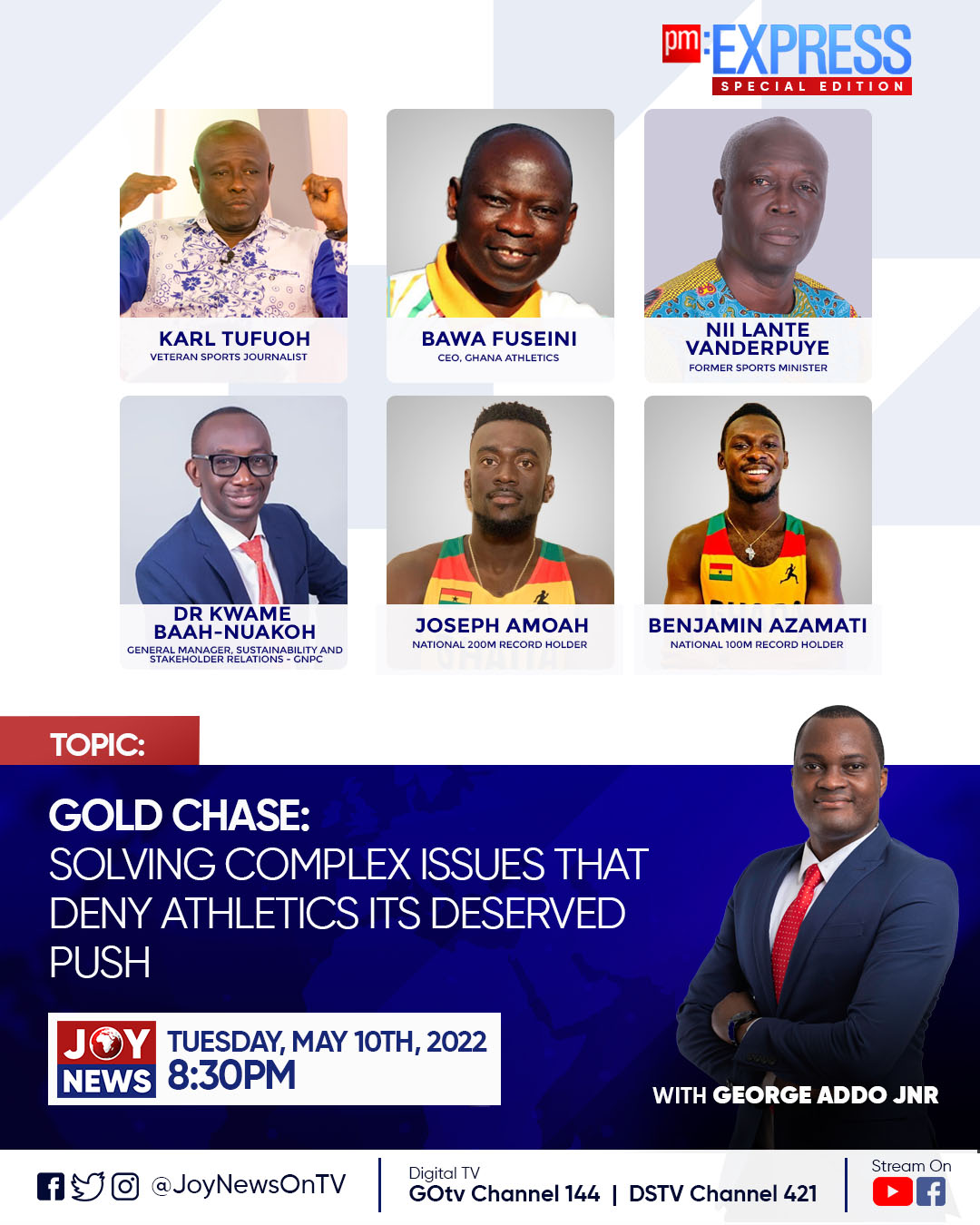 Benjamin Azamati, Joseph Paul Amoah, Deborah Acquah, Abigail Kwarteng – a list of the golden era of athletes, ripping track and field.
Following a 22-year wait, Ghana's 100m record has been broken twice, in two years, by Ghana's fastest man, Benjamin Azamati.
After running 9.98 seconds in 2021 to shatter Leo Myles-Mills' record, Azamati broke his own record only a year later with a time of 9.90s.
28 days later, Joseph Paul Amoah went 0.4 seconds short of destooling Azamati, with his time of 9.94s. However, the two athletes now lie second and fourth on the World 100m rankings, with the fastest times behind Ferdinand Omanyala.
Meanwhile, long jumper, Deborah Acquah, is currently sitting pretty at the top of the global rankings for her event, with her distance of 6.89m while Abigail Kwarteng is world number five in high jump, with a leap height of 1.92m.
Azamati and Acquah are only the first Ghanaian athletes to occupy number one and two of their respective disciplines simultaneously, and with the Commonwealth Games as well as world championships on the horizon, Ghana has the best opportunity to end a 56-year wait for a gold medal.
But it cannot be achieved without state support, which athletics has been without. So what are the initiatives to cushion the efforts of these athletes?
Join JoySports on the 'Gold Chase' on May 10, 2022, as George Addo Jnr hosts stakeholders and athletes, to carve a pathway for Ghana's gold chase.
Visit Our Social Media for More