Ghana Young Academy and GhScientific train journalists in science reporting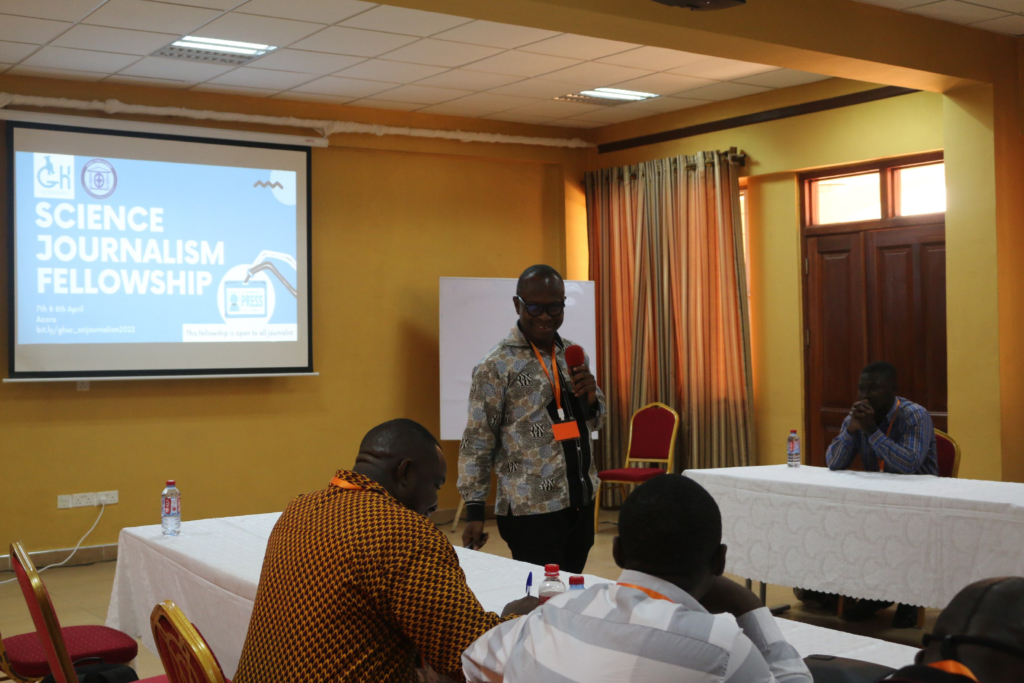 Twelve journalists based in Kumasi and Accra have benefited from a two-day science journalism training for effective science communication.
The participants were taken through communication skills to better tell science-based stories with insight. The fellowship saw renowned and some multiple-award winning science journalists equip upcoming ones with the requisite skills for science research dissemination.
The workshop was organized by the Ghana Young Academy in collaboration with GhScientific.
Founder of GhScientific, Dr. Hephzi Tagoe, explained that the fellowship is to train journalists in bridging the long existing gap between science and the community.
"There's the need to bridge science and the community and the medium to do that is through journalism. The future is STEM, and we have a long way to go. Therefore, there is the need to do more reports on science and health to get the government and policy makers to listen to scientists," she said.
The fellowship aimed at creating an integrative network of journalists and scientists to better collaborate and disseminate local scientific findings.
It also sought to foster trust and refine the bond between journalists and the local science community.
"Not every scientist is comfortable conversing with journalists about the work for fear of miscommunication.
"We need journalists and scientists to be friends, so we thought to create an integrative community of journalists and scientists who are collaboratively working together," said Dr. Tagoe.
In 2020, the GhScientific Foundation organized a similar workshop for some local scientists.
The GhScientific is a multinational organization committed to building capacity in STEM through outreach and community engagements.
This year's training was held at the Ghana Academy of Arts and Sciences in Accra.
Visit Our Social Media for More