Timing for reversal of benchmark value policy is unacceptable – Johnny Mantey
Views: 61
Read Time:
2 Minute, 25 Second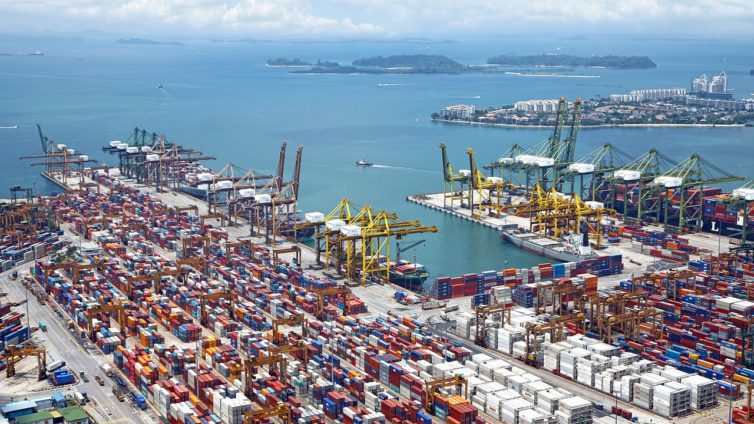 Chairman of the Tema branch of Ghana Institute of Freight Forwarders (GIFF), Johnny Mantey has decried the timing of the reversal of the benchmark value policy on some 43 items.
The reversal took effect on Tuesday, January 4, 2022.
Speaking in an interview on JoyNews' Top Story on Tuesday, Mr. Mantey described the timing for the implementation of the policy as unacceptable.
"The timing is unacceptable. In no uncertain terms, give people time let them understand that the policy will take effect from this date, give them ample time to prepare," he said.
He added that "If government or Customs for that matter, intends to reverse the so-called benchmark policy, then enough information should be given."
"Don't forget in December, we had a lot of holidays, so people have not been able to work and on Friday evening you bring out a surprise like this on importers, freight forwarders. You know our businesses we've signed contract with all the bodies and if you are unable to pay on a certain date, then you come on Tuesday morning and you are told that look you have to pay 50% more, then you know what we are talking about. This is not an easy issue," he stressed.
Mr. Mantey's comment follows a statement from the Ghana Revenue Authority (GRA), which announced the reversal of benchmark values on 43 selected items effective January 4.
The reversal affected selected items. They include; the home delivery value of vehicles, goods on which benchmark values are applied and all other goods. This means Home Delivery Value of vehicles will no longer be discounted by 30%.
Also, the full value shall be applied without any reduction for all other goods, where the importer has an invoice and the invoice value is higher or lower than the established Transaction Price Database.
Meanwhile, the Ghana Union of Traders Association (GUTA) has warned that prices of goods will increase significantly with the reversal.
They added that any attempt to introduce this policy in the 2022 Budget will disrupt Ghana's distribution sector.
"Prices are going to double. The benchmark value was the only last straw businesses were holding on to," President of GUTA, Dr Joseph Obeng, told JoyNews in an interview.
Benchmark policy
Government in 2019 introduced the benchmark policy in accordance with the World Customs Organisation's policy of regular review of valuation database.
Under this policy, certain commodities were benchmarked to the prevailing world prices as a risk management tool to reflect the true market dynamics of these commodities.
It also considered factors such as protection of health, the environment, and security as well as protection of local industries.
Facebook Notice for EU! You need to login to view and post FB Comments!