MPs fight in Parliament shows commitment to safeguard Ghana's interest – Bibiani MP
Views: 33
Read Time:
2 Minute, 9 Second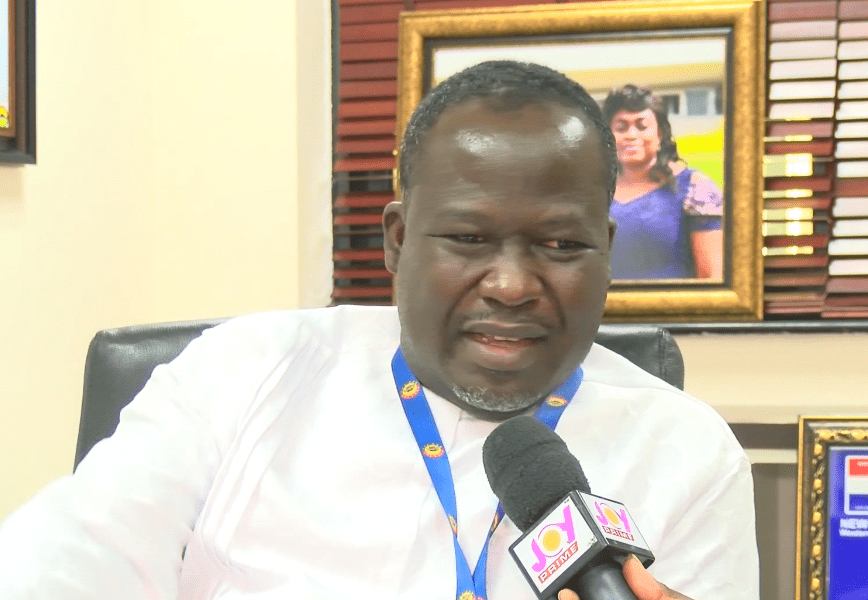 Bibiani-Anhwiaso-Bekwai MP, Alfred Obeng Boateng is asking Ghanaians to tone down on their criticisms of legislators over their violent conduct since the beginning of the 8th Parliament.
The NPP MP said the fights in the Chamber are borne out of a genuine desire by the two sides of the aisle to safeguard the public's interest and ensure better living conditions for the ordinary Ghanaian.
"I'm sure everybody knows that what went on, I mean that extend was wrong but we should also appreciate the fact that … we have two watch men watching your property so even though the two watchmen you saw them fighting, you should also find out the intention.
"The intention was that the two watch men wanted your property to be better protected so the intention was not wrong but the approach and process might be wrong," he said.
The 8th Parliament has recorded three separate free for all brawls which has received wide condemnation and criticisms from the general populace.
But the former BOST MD, observed that Ghanaians must applaud parliamentarians for fighting for their interest of the nation.
"I think that we should applaud them [Members of Parliament] because they have the nation's at heart," he stated
He said the nation's interest has been paramount in every decision taken in the House.
"My one year stay in Parliament, I really have a lot of respect for Parliamentarians, all that we do in Parliament, you see that we still have the nations interest is really paramount irrespective of what others say the nations interest from both party, I won't say my party alone perhaps when it comes to performance how one will do it will vary and perhaps that will make my party stand tall but the intention of each and every Parliamentarians," he added.
According to him, both Majority and Minority in Parliament will try to use dialogue as means to resolve their issues instead of engaging in a fight.
"Going forward we will try to see how we will all dialogue and come into compromise for the nation to benefit ultimately," he said.
He stated that a consultation will be held to by both parties in Parliament, adding that he is optimistic that " win-win will be arrived at for mother Ghana to be the most beneficial."