Create an emergency fund to cater for unforeseen circumstances – Financial Analyst advises
Views: 19
Read Time:
2 Minute, 4 Second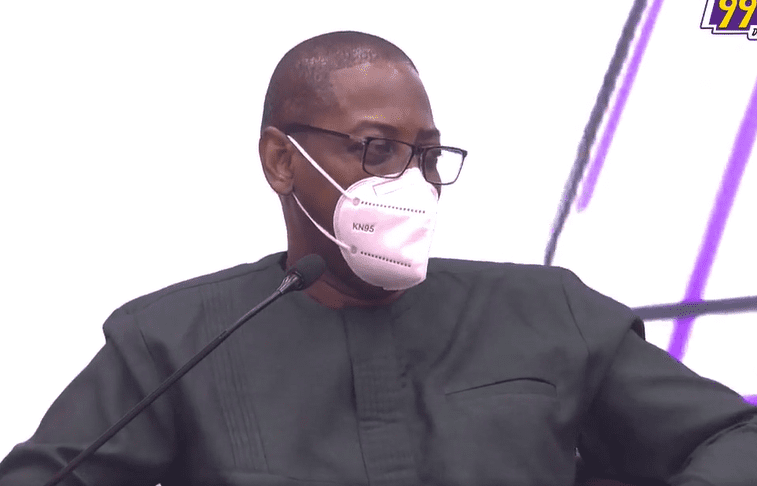 Rev. Daniel Ogbarmey Tetteh
Director-General of the Securities and Exchange Commission, Rev. Daniel Ogbarmey Tetteh has advised workers to create an emergency fund to cater for unforeseen circumstances.
Although one may have a secured job that provides a consistent income, Mr. Ogbarmey Tetteh said it is prudent to prepare for any eventuality.
Speaking on Joy FM's Super Morning Show on Thursday, he advised that at least, an equivalent of 6 months' salary should be kept in a fund for emergency purposes. According to him, the impact of the Covid-19 pandemic on the country's unemployment situation underscores the need for such an initiative.
"What the experts say is that, in an emergency fund, you must have at least 6 months of your monthly income sitting there.
The thinking is that assuming you go out of a job, within six months, you should be able to turn things around and find your feet. But at least within that six months period, if you have the equivalent of your 6 months' salary in that emergency fund, it can keep you going.
Look at Covid-19 and how it affected the different sectors. It is an outcome I believe people should plan towards," he said.
Although 6 months' salary is the benchmark, he insisted that "it doesn't mean that when you get to 6 months, then you relax. The more the better."
Rev. Tetteh further advised that the emergency fund should be kept in an investment account.
"From my experience, I will tell you that it is better to put it in an investment account. With an emergency fund, you don't put it in an account that will have a certain level of risk. You put it in a risk-free or relatively lower risk vehicle," he added.
For individuals who are fun loving, he urged them to have a lifestyle fund to ensure they have the means to cater for their luxurious expenses.
"Create a lifestyle fund because you want to go to Dubai at a point with the family. So you create a fund and put money aside so when the time is up for you to do that celebration, you are not now looking for people and stressing yourself," he stated.
Facebook Notice for EU! You need to login to view and post FB Comments!