#SONA2020: Nana Addo Forced to Address The Nation Despite Ill-health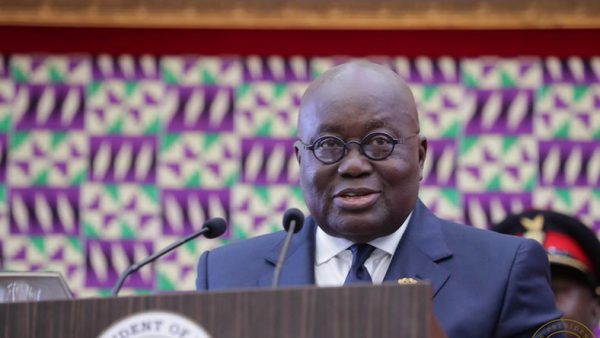 Views: 189
President Nana Addo Dankwa Akufo-Addo has been forced by duty call to appear before parliament to address the nation as the 1992 Constitution demands even though he is battling a "bad col". He made this know shortly after he began his delivery of the 2020 State of the Nation's Address in Parliament.
The President is enjoined by Article 67 of the 1992 Constitution to deliver a message on the state of the nation at the beginning of each session of Parliament and before its dissolution.
Read Also: Don't Give Birth 'By Heart' And Expect MPs To Take Care of Them – Kennedy Jabs
On, Thursday, February 20, he appeared before the House to observe that constitutional requirement. But before he begun his address, the minority caucus staged a walkout. Dressed in Black attires, the National Democratic Congress (NDC) members decided to sit out of the session.
But at the start of his address, President Akufo-Addo wiped his face with a white handkerchief and asked for the Speaker of Parliament's pardon as "I have a bad cold".