Dome Faase Clash : Military Will Not Hurt You, Just Be Calm – MP To Residents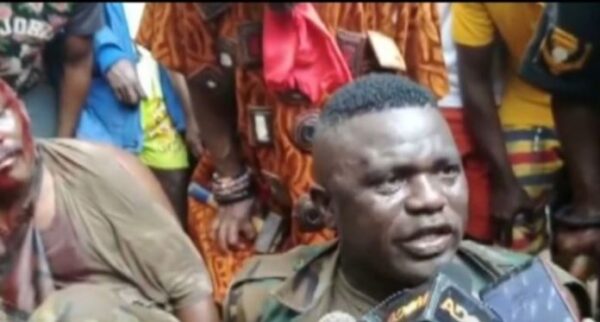 Views: 231
Read Time:
3 Minute, 10 Second
MP for Domeabra-Obom Sophia Karen Edem Ackuaku has urged resident of Dome Faase to be calm after military personnel storm the town.
There has been a heavy security presence at Dome Faase near Obom Domeabra in the Greater Accra Region after a 'bloody' clash injuring two soldiers and some residents over land ownership.
Sophia Karen Edem Ackuaku said she believes the Military are law-abiding and are acting on the instruction of the security agencies.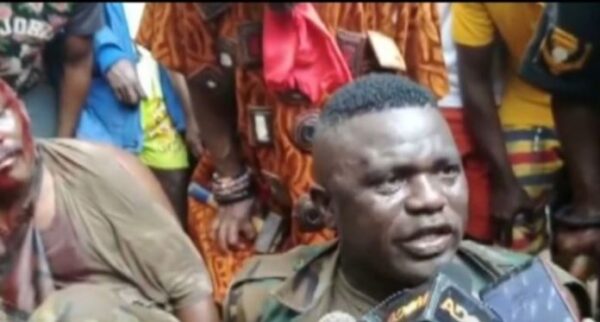 "…as I speak to you the Military men is still around, they have come to check those who were there yesterday and more troops are coming in. Most of the youth have fled from the constituency and it's left with the vulnerable and they are people they are arresting more. I've heard they have a place at Dome Faase where they are keeping some of them…I don't actually know what they are looking for, I assumed that the military are law-abiding and they cannot move without any instruction from the security agencies so I believe that they were instructed to move in there because looking at the buses and helicopters they cannot move without instructions."

"We want to give them that opportunity to do their investigation and when they are done then we can take it from there.."
Read also: Our Way Of Doing Infrastructure Is Different From NDC's Philosophical Approach To Infrastructure"
She urged the residents to remain calm as the Military Officers carry out their jobs.
"..Most of them are calling me and all I tell them is that they should keep calm because the military is government and they cannot just move in without anybody's instruction, so they should rather stay calm."
Over 60 residents of the town have been arrested following the clashes.
Reports say the town has become a 'ghost town' as many of the residents have fled to neighbouring communities
The clash came about after two military personnel and some civilians clashed with residents of the town over a land boundary dispute.
The coalition of Ga communities which comprises of over 20 communities and share a border with the Eastern Region alleged that the Mponuahene of Akyem Apadwa and the Akyem Traditional Council were taking their farmlands from them hence the resistance that led to the chaos.
However the Chief of Obom Traditional Council, Nii Kpakpo Amartey has called on the Presidency to act swiftly to resolve this dispute before it escalates.
"Practically, we are not in an era of tribal intimidation. So the Akyem Mponua hene and the estate development company should be mindful that administrative boundaries do not serve as chieftaincy boundaries. Moreover, nobody is above the laws of the country. We are stating emphatically that we will not sit idle and watch on for these atrocities to go on. We the members of the affected communities are prepared to tame them as men of valour and might. We are certain that the office of the President will not superintend over land guard issues so the office must act swiftly to bring the activities of these hooligans to a halt before any escalation."
One of the two Military men who was assaulted by the angry crowd said they were wrongly assaulted.
"Our work is that we give warning shots so when the other side stops, both leaders will sit down and talk. But this one didn't happen like that. They came and attacked us and said we came here voluntarily and not by assignments. We are known soldiers and we are not doing illegal or criminal work. My major concern is that the people didn't ask us anything and they started beating us.