Folktales are there to educate and entertain – Nana Asaase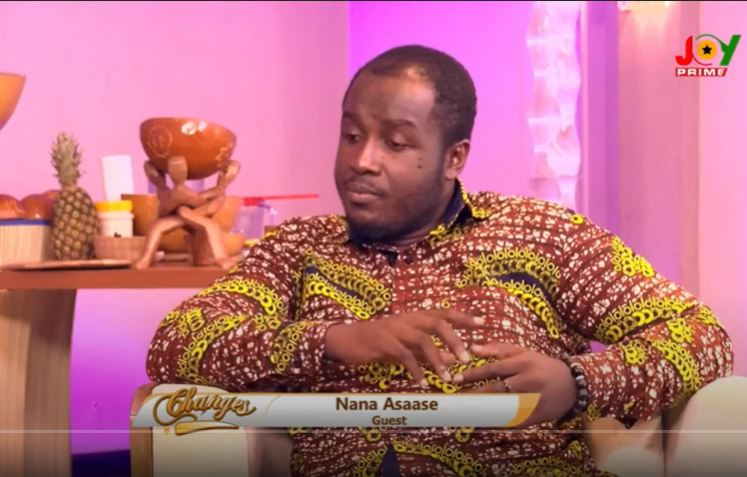 A Poet, literary coach and writer, Philip Boakye Dua Oyinka, popularly known as Nana Asaase believes that folktales were created by the forefathers to entertain and educate the younger generation.
He has therefore stressed the need to preserve such traditions, because they are important in everyday life.
He told Roselyn Felli on Changes, on Joy Prime that, these folktales create an avenue for the elders in the family or a particular group of people to come together and entertain themselves by singing songs that are related to the stories, but most importantly educate the young ones.
"Stories are told to serve different purposes with elements of education; virtues like respect, sense of communal labour, being honest among others, are well constructed in stories for children to learn about their importance," Nana Asaase stated.
As a member of the National Folklore Board, he explained that folktales can be well understood by breaking the word into two parts. 'Folk' refers to a group of people with a particular trait or background, whilst 'Tales' can simply be referred to as stories.
"… The word folk will simply go to represent a group of people that can be recognised whether in an institution or defined by a geographic area. Tales on the other hand are stories that are affiliated to a particular group," he explained.
To him, such stories are well carved out of experience and in relation to the norms or customs of the particular group or used indirectly to teach and advise the younger generation on acceptable norms in the society.
"Folktales serve as a mode of instruction; stories are borne out of the regular lifestyle and experience, but the animals and sometimes trees are used as Pseudo-Characters for the fun of it for children to relate to it," he added.
Also, children have the chance to comment and share their thoughts on specific issues which help them to freely come out of their shelves and express themselves.
"In a typical traditional setting, children are not allowed to add their voice when elders are talking, but in a story arena such as 'by the fire side', children are allowed to ask questions."
According to him, beyond the entertainment aspect of it, story time is the only avenue where children have the opportunity to interact with the elderly.
At this time, age barrier, gender, low self-esteem and others are melted which helps a lot of children to develop positive potentials as they grow.
Visit Our Social Media for More