I went to the lady for donation items – Ofosu Kwakye responds to the s3x scandal
The Parliamentary Candidate for the National Democratic Congress (NDC) in the Abura Asebu Kwamankese Constituency of the Central Region, Felix Ofosu Kwakye has denied allegations of infidelity in a video making rounds on social media.
According to him, the incident which was recorded happened in 2019 during the NDC Primaries which saw him been elected as Parliamentary Candidate for the Constituency.
He said he had left some of the things he was going to donate at the lady's residence and was going to pick them up that dawn only to be accused of something he knew nothing about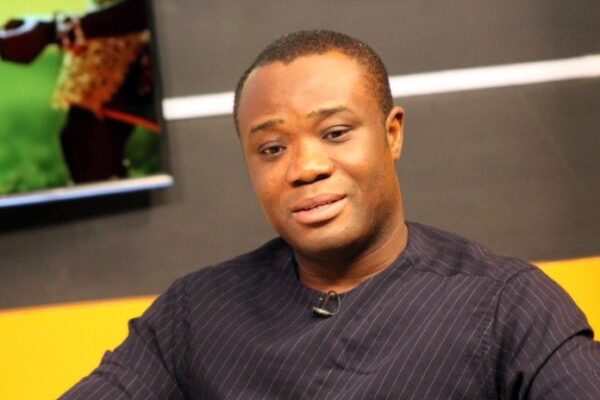 Upon his arrival at the lady's residence, he met two women and a man who claimed that he had an amorous affair with the lady in question to his shock.
Read also:
But certainly, that was not what transpired as the vociferous NDC Communicator refuted the claims and insisted that he had done no such thing.
Despite admitting he was at the lady's residence, the NDC Communicator has refuted the claim, saying he had " absolutely nothing to do with her".
"I kept the items for my primaries at the ladies' house," he said.

"Some hospitals beds and 1,200 pieces of cloths. I didn't have space at my place.

"I had gone for it at dawn on my way to the Constituency and two women came there with a guy saying I had something to do with the lady. I had absolutely nothing to do with her."
There seems to be a trend currently in Ghana politics where the private affairs of individuals find their way on social media.