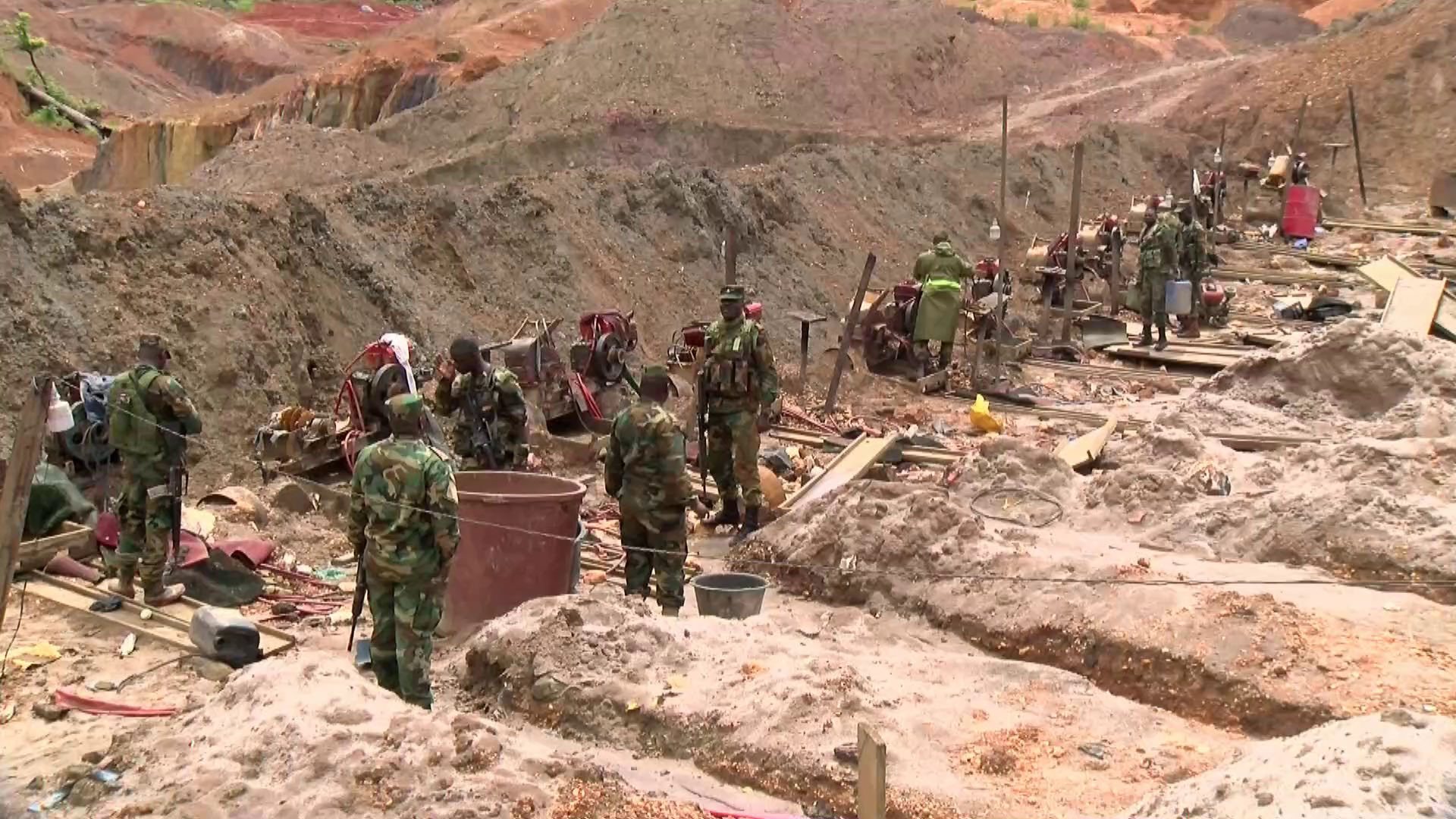 Former Minister for Lands and Natural Resources, Inusah Fuseini, has called on government to spearhead a conscious and determined effort to stop the activities of illegal miners in the country.
According to him, their activities are causing dislocations in the eco-systems in mining communities and threatening the lives and livelihoods of locals.
His concern follows a case study report carried out by pathologist, Professor Paul Opoku Sampene Ossei, who has revealed that the exposure of expecting mothers to harmful toxins in the air, in water bodies and through the ingestion of foodstuff cultivated on contaminated lands has led to a rise in birth defects, stillbirths and maternal mortality in affected areas.
Speaking on JoyNews' PM Express, Inusah Fusieni noted that the phenomenon is not surprising as there has been ample scientific information concerning similar cases in the country.
"It is always known, a known fact that heavy metals can cause dislocations in the eco-system in the mining areas. I mean, we all know that. When they pollute the water bodies they can kill our fishes. I mean, when they kill our fishes we ingest them; we catch them and ingest them. They transfer unto us.
"So even grown-ups would suffer from kidney diseases because the heavy metals will finally lodge in the kidneys and impeded whatever development and function the kidney might serve the human body. I mean, babies clearly are the beginning of the human race and so in the mother's womb they are insulated against external forces.
"But when you introduce, consciously or unconsciously, these heavy metals which are extremely hazardous to them in their mother's womb I mean you will find deformities. And the scientists have known that, the environmentalists have known that. Just visit the hospitals."
He said he was aware of the harmful effects of unregulated use of heavy metals in Ghana's small scale sector while minister of lands and natural resources and added that it's proliferation in these mining communities is largely due to ignorance on the harmful side effects they pose to both miners and locals.
"When I was Lands and Natural Resources Minister some eight years or so ago, it was already known to me that the use of heavy metals, unregulated use of heavy metals in the illegal mining sites was compromising our health, and the mothers and babies were likely to suffer the full brunt.
"I can tell you as a matter of fact that in one such visits to a mining area, we found little boy trying to open a bottle containing mercury with the mouth. Can you imagine how dangerous that activity was, and how he was overexposing himself to the dangers of mercury? He was ignorant, total absolute ignorance."
Inusah Fuseini said while the country may tout earning a few billions from the small scale mining sector, the cost to lives and livelihood and the natural environment in general weighs heavier.
"That is why as we continue to count the cost of illegal mining activities, we must make a conscious determined effort to stop that illegal mining activity. In fact, the cause is that if you do a natural resource accounting and yesterday I read the minister of lands and natural resources, Abu Jinapor, saying that we had gotten 1.2 billion from small scale mining, in fact, we have lost more than we have gained from the small scale mining sector. We have lost more than we have gained if you count of illegal activities in the mining sector," he said.
DISCLAIMER: The Views, Comments, Opinions, Contributions and Statements made by Readers and Contributors on this platform do not necessarily represent the views or policies of Homebase Television Ltd.
Visit Our Social Media for More
About Author