Fear Grip Residents As Coffin Pops Up By Roadside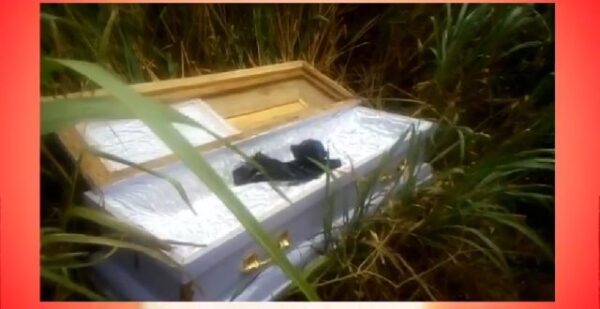 It would interest you to know that, residents of a village called Mentukwa in the Sunyani West District of the Bono Region have been thrown into a state of shock after they woke up to see an empty white coffin containing a black polythene bag that has been dumped behind an ultramodern mortuary in the area.
Report convened says, the chief of Mentukwa, Nana Owusu Antwi Boasiako III, told Accra100.5FM in an interview that he first got reports of the bizarre incident around 6:30 pm on earlier in the week.
He said a farmer and his wife who were returning from their farm called him about the incident.
Read also: Audio: We Are Disappointed In The NPP Government- 3 Northern Region Of NPP Supporters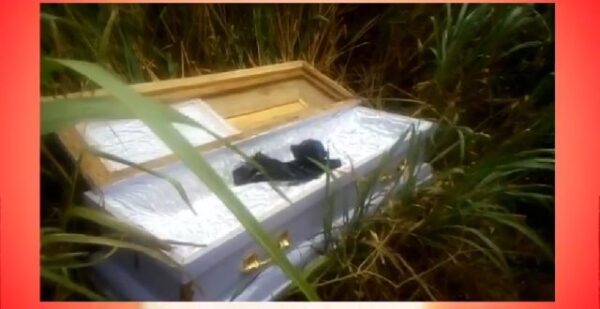 According to the chief, the farmer said his wife almost took off in fear at the sight of the coffin.
The chief said he got another call with the same report from the caretaker of the mortuary.
Nana Owusu Antwi Boasiako III noted that the next morning, he reported the incident to the Committee Chairman of the area, who organised people to verify the incident.
The village authorities are still investigating the bizarre incident.