An Associate Professor of Economics, Eric Osei-Assibey has urged commercial banks to focus on the domestic economy as the country battles to revamp it.
According to him, despite the current economic instability, there are still opportunities for banks to explore that can sustainably grow and transform the country's economy.
He further indicated that banks will also stand to benefit from it when the country's economy is derisked.
"The opportunity that is available for the productive sectors. We've all seen the uptake in the demand for domestic products, especially poultry products, rice, maize, soya etc. but these are the areas that the banks have shied away from investing in because they classify them as highly risky.
"But given what is happening now with the domestic debt restructuring and high inflation, the only way to recover and transform the economy is for the banks to take advantage of the situation and begin to invest heavily in the agricultural value chain to strengthen the productive sectors."
Prof Osei-Assibey said this when delivering a presentation under the theme "Ghana's Medium-Term Outlook; Navigating Through Economic Uncertainties Ami an IMF Program" on Thursday.
The event also marked a new partnership between the Development Bank of Ghana (DBG) and the Ghana Association of Bankers (GAB).
For the Associate Professor, the establishment of DBG is a laudable approach to financial institutions supporting the local economy, especially in this difficult period.
He insisted that these domestic investments are the way forward to solving Ghana's unstable economy.
"Our economy is import-driven, hence any external shock affects us significantly so if we [banks] should invest more in production, manufacturing we would have more reserves which will provide enough employment for our teeming youth.
"The ripple effect on the country is enormous. We have the land, there are vast lands available and we have amazing weather, so all that is needed is the technical support and investment financing," he stressed.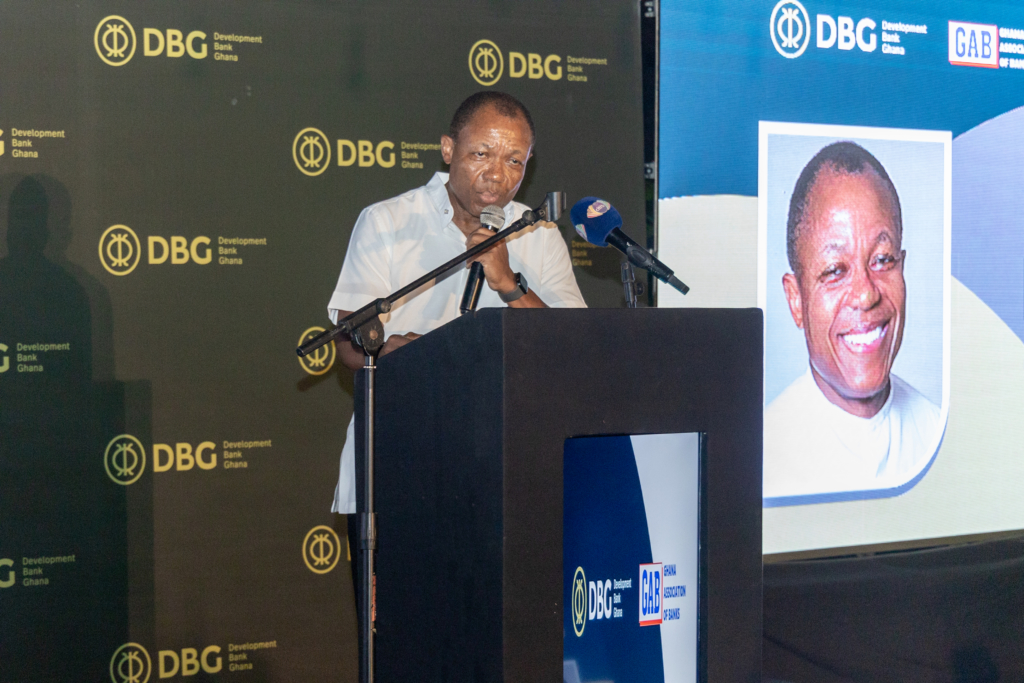 On his part, the Chief Executive of DBG, Kwamina Duker said his outfit remain committed to supporting the growth of businesses in Ghana amid these challenges.
Highlighting some of DBG's achievements he said, "We provided capacity building to 644 local businesses, including 444 young entrepreneurs, and 52 staff from 13 financial institutions during the quarter. This training focused on various aspects of business management, entrepreneurship, and specialised lending to improve the sustainability and growth potential of SMEs, as well as enhance the lending capabilities of PFIs.
"DBG took deliberate actions to meet all covenants as required by its funding partners. This demonstrates the bank's commitment to responsible and sustainable lending practices, with the aim to position us as the best institution for attracting development finance funding into the country," he added.
DISCLAIMER: The Views, Comments, Opinions, Contributions and Statements made by Readers and Contributors on this platform do not necessarily represent the views or policies of Homebase Television Ltd.
Visit Our Social Media for More