ECOWAS Chair's Silence On Nigerian Crisis Amount To Dereliction Of Duty –
Nigeria's security forces have reportedly shot dead demonstrators protesting against police brutality in Lagos, according to several witnesses, as authorities imposed a curfew and promised an investigation.
Whilst the whole world stands in solidarity with the people of Nigeria, it is depressing to note that the sub-regional block Chaired by our very own President Nana Akuffo-Addo is silent on the matter.
It is even more disappointing to note that despite protests by some Nigerians in Ghana, the issue largely remains unheeded by the Ghana government. The gross display of such nonchalance by the ECOWAS Chair is troubling. Nigeria is clearly in contravention of certain provisions in Article 1 of the 2001 ECOWAS Protocol on Democracy and Good Governance. If for nothing at all, a call by the Chair for calm would be the right thing to do.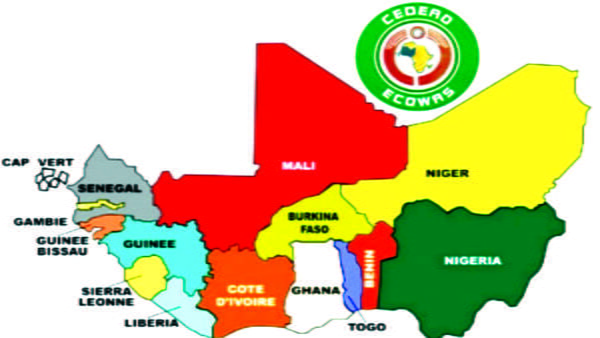 Football clubs, celebrities and major international figures such as the UN Secretary-General António Guterres has called for an end to what he called "brutality" by police in Nigeria. The US presidential candidate Joe Biden also urged Nigeria's President, Muhammadu Buhari, and the Nigerian military to cease "violent crackdown on protesters".
The European Union's foreign policy chief condemned the killing of protesters demonstrating against police brutality in Nigeria and has called for justice. In a tweet, Former US Secretary of State Hilary Clinton asked the Nigerian President and the Nigerian army to "stop killing young #EndSARS protesters".
Archbishop of Canterbury condemned in the strongest terms the reported deliberate shooting of unarmed protesters in Lagos and other parts of Nigeria. Many more icons across the globe have added their voices to calls for an end to the police brutalities in Nigeria.
Read also:
Almost all have spoken but ECOWAS Chair, who has over 1 million of his countrymen living in Nigeria, is mute. The danger is, if Nigeria descends into further chaos, there is a possibility of an influx of not just fleeing Ghanaians but Nigerians as well, into Ghana. This would invariably pose a cataclysmic social, economic and security challenge to us. Already, Northern Cameroun, the Ivory Coast, Guinea are on the brink. Our continuous inaction will further drive Nigeria towards the path of destruction with dire consequences for the whole sub-region including Ghana.
It is time to speak….
Adib Saani
Security Analyst/Executive Director
Jatikay Centre for Human Security and Peace Building