Catholic Reliefs Services Joins Campaign To Boost Uptake Of Covid-19 Vaccine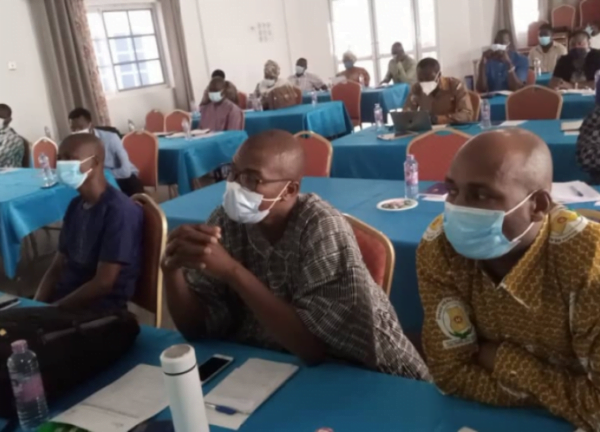 The Catholic Reliefs Services (CRS), an international development non-governmental organization has begun an awareness campaign to sensitize people in the five regions of the north on the Covid-19 vaccine.
This follows the refusal of residents in the various regions to participate in the vaccination exercise, resulting in the expiration of the vaccines.
The development has since been blamed on myths, misinformation, and misconception around the vaccine when it comes to its efficacy and safety.
But speaking at the Covid-19 Vaccine Promotion Initiative Inception Workshop in Tamale, the Acting Head of Programs of CRS, Gallagher Christina said some people still do not believe the virus exists which makes it an uphill battle for global and national governments.
She said this makes it difficult to convince people that getting the vaccine will not only protect them but also create an impact on their families and communities.
She said a recent study conducted by UNICEF between February and March this year across Ghana established that obstacles in the deployment of the vaccines, centered around negative perceptions of vaccine safety, side effects, and overall efficacy.
Madam Gallagher Christina added that there has also been limited community engagement on effort to change these negative public perceptions about the vaccine and provide clear, informative data to support the public to make educated decisions.
She also raised concerns about budget constraints, capacity building around the vaccine deployment which she said had been limited to the national level.
Madam Christina said the COVAX VPI project, therefore, is strategically designed to facilitate Ghana's health system as it prepares to receive and deliver the Covid-19 vaccine.
She called on the district, municipal and regional directorate of health services to embark on a vaccine campaign and encourage more people to get vaccinated.
On his part, the Health Technical Lead of the CRS, Dr. Mohammed Ali said when Ghana recorded its first case of Covid-19, CRS in collaboration with the Ghana Health Service mounted the Covid-19 response initiative which yielded some positive results.
He said with the arrival of the vaccine there was the need as an organization that has worked in creating awareness about the pandemic to continue to champion the vaccine campaign so that people will understand the benefit of the vaccine and avail themselves for the vaccination exercise.
Dr. Mohammed Ali said CRS has been monitoring the discussions on the media front and reading some surveys conducted by notable organizations and has noted that people are not willing to take the vaccine because of myths around the vaccine.
Dr. Ali said putting in place the Covid-19 vaccine promotion initiative will help ensure that people in their operational districts are aware of the importance of the vaccine, the right information on its safety, and feel motivated to take their jab.
He said the initiative is operational in 15 districts in 4 regions.