Ghanaian Kumawood actress and social media personality Tracey Boakye has dared Kennedy Agyapong to do his worse after the latter made some allegations and revelations against her on "The Seat" on Net 2 TV.
Kennedy Agyapong went haywire on Net 2 TV yesterday as he fired Tracey Boakye, making claims that Tracey had disgraced Ex-president Mahama and even gone ahead to blackmail him.
According to Ken, the blackmailing will not hold water because the supposed journalist Tracey had sent videos of Mahamah to is also dirty and Ken will expose the journalist if he dared to release anything on Mahama.
Read Also: I Married A Virgin – Rev. Charlotte Oduro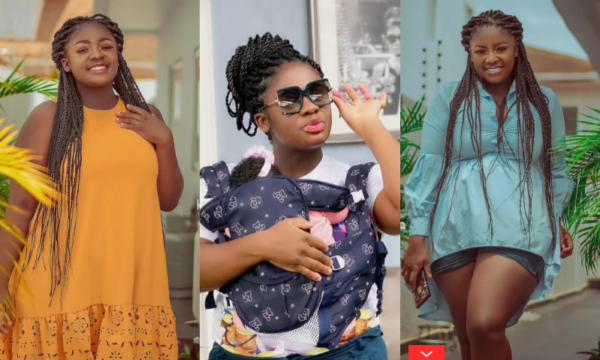 One would have thought that this would have ended it. But Tracy Boakye would have none of it as she has also retaliated by coming down heavily on Kennedy Agyapong in a live social media video.
In the video, she questioned why Ken had to bring her up on Net 2 TV, and asked if she was his classmate and dared him to bring all evidence he had.
"God willing Wednesday, when you're coming to Net2 if you like bring a house full of documents on all the men I had affairs with. I don't care. I am not a virgin. And I made something out of all the chopping" she angrily barked.
 Watch Video Below: