BoG received $7.68bn as foreign exchange inflows in 2021 – Auditor General's Report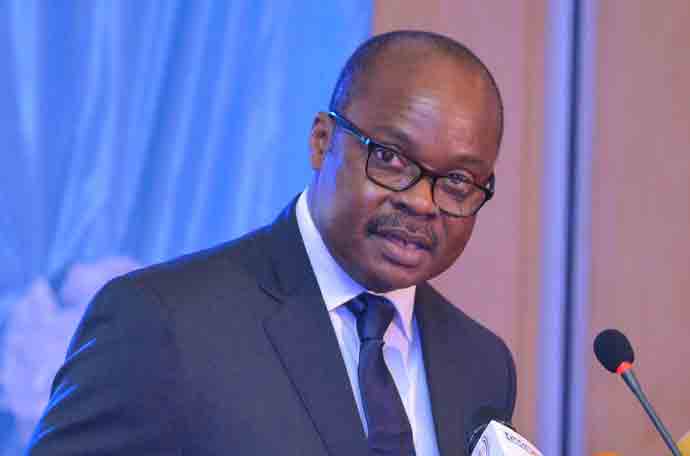 Dr. Ernest Addison
The Bank of Ghana received $7.685 billion as foreign exchange inflows in 2021, compared with $7.630 billion in 2020, an increase of $54.48 million or 0.71%.
This showed an upward movement of forex receipts.
According to the 2021 Auditor General's Report, the Bank of Ghana's foreign exchange inflows for 2021 were derived from cocoa, capital and invisible receipts.
Foreign exchange from capital receipts constituted the highest inflows, contributing 75.04% of the total inflows.
However, in 2020 capital receipts which was the highest inflow contributed 73.12% of the total foreign exchange receipts.
Foreign exchange receipts from cocoa consisted of foreign exchange inflows of cocoa exports proceeds of Ghana Cocoa Board (COCOBOD) surrendered to Bank of Ghana for cedis and those retained by the COCOBOD.
Also, foreign exchange payments declined from $6.527 billion in 2020 to $5.419 billion in 2021 representing 16.97%.
The main components of the foreign exchange payments were import payments for oil and non-oil (visible import payments), other imports, capital and invisible payments.
Net positioning of Foreign Exchange
Due to the increase in cocoa, the Bank of Ghana's net position increased from a surplus of $1.103 billion recorded in 2020 to a surplus $2.265 billion in 2021, representing a positive moment of $1.162 billion or 105.35%.
Oil Revenue
The amount allocated to the Annual Budget Funding Amount (ABFA) for the first half of 2021 totalled $155.167 million.
The actual amount purchased by Bank of Ghana was $143.451 million.
Visible Import Payments
Visible import payments for the period, the report said, were $1.660 billion, compared with $ 2.500 billion for the corresponding period of 2020. This represented a decrease of $849.583 million or 33.97%.
Forex outflows for crude oil was $514.395 million which represented 30.99% of the total visible import payments of $1.660 billion, showing an increase of 21.14% over the 2020 figure.
The rise, it said, is attributed to the increase in forex sales to commercial banks to finance the purchase of crude oil.
Visit Our Social Media for More