Black Sherif, Efia Odo and others hail Kwesi Arthur for 'Son of Jacob' album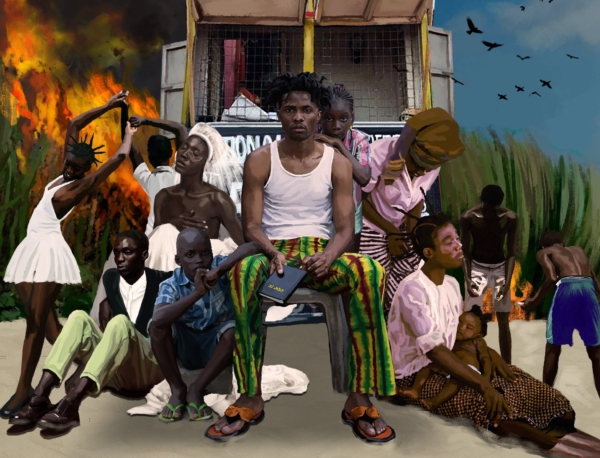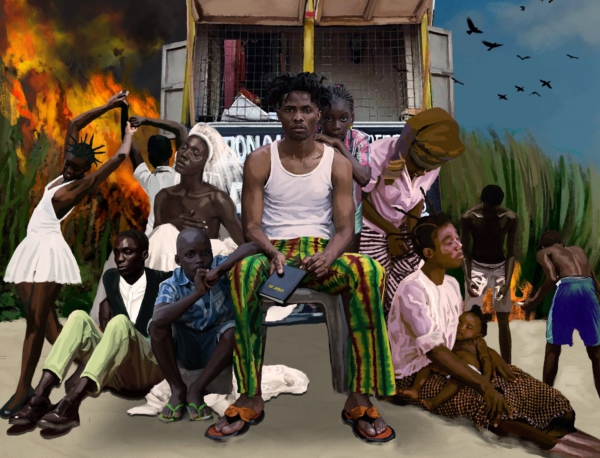 The reception for rapper Kwesi Arthur's "Son of Jacob" album is huge – and social media space, Twitter, will bear witness.
The number one item on Twitter's Ghana trends list is #SonofJacobAlbum, and the hashtag is juxtaposed with Kwesi Arthur.
The much-anticipated album was released today. It is a 15-track album that features Adekunle Gold, NSG, Bigg Homie Flee.
Just a few hours after its release, fans and music lovers have already interacted with the 15 tracks. But, right now, it is just praise singing on Twitter because Kwesi Arthur has conquered the hearts of many.
One of Ghana's hopefuls, Black Sherif said the album is so good he and his boys are chanting the verses at the beach.
He bestowed on Kwesi Arthur the highest title of a royalty. "Live forever King Arthur," he said.
The 15 tracks Black Sherif will be binging to are; Drama, Disturb, Baajo, Jungle Music Pt 2, Silver Spoon, Paper, Celebrate, Toxic, Traumatized, Winning, Mind Over Body, Animal, Diamonds Dancing, No Regrets and Adom.
Actress Efia Odo has shared what seems to be her favourite track on the album. She said "Adom" gives her goosebumps.
She therefore prayed that "this album takes Kwesi Arthur to greater heights. 3ye adom nkoaa."
Efia Odo who was at the launch of the album went the extra mile to play with the named tracks on the album in her subsequent post on Twitter.
"Kwesi Arthur can get it with ice cream on a SILVER SPOON and NO REGRETS , hope it won't leave him TRAUMATIZED cuz I don't want no DRAMA," she wrote.
Fans of Kwesi Arthur are out in their numbers sharing their various experiences. As the songs vary, so do the themes these fans are relating to.
The tracks No Regrets, Silver Spoon and Disturb are among Twitter's top 10 trending lists. It is therefore safe to say these are the favorite tracks many cannot have enough of.
Here is what social media users are saying:
Visit Our Social Media for More