The people of Bimbago South Electoral Area in the Bunkpurugu Constituency of the North East Region have boycotted the ongoing general election in protest of the lack of development in the area.
The boycott has rendered EC officials in the area dormant, as they have been sitting idle without anyone coming to vote.
The Member of Parliament for the area, Mr. Solomon Boar, who is also a deputy minister of state, failed in his attempts to convince the locals to vote.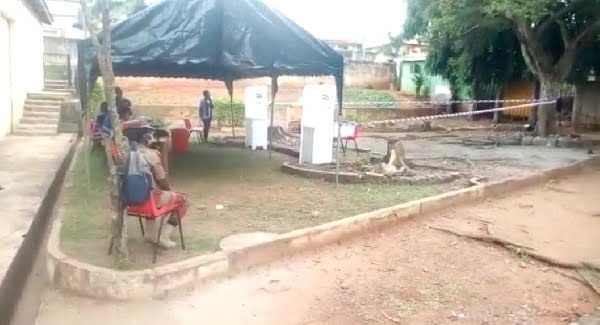 According to the North East Regional Director of the EC, Mr. Gabriel Manu, the residents are not budging.
"I understand they have declined to vote because they have not provided them with some developmental projects", Mr. Manu told Graphic.com.gh.
Government officials, according to Mr. Manu, were still making frantic efforts to persuade the townsfolk to come out and vote.
Read Also: Do Not Engage Youths In Elections Vandalism – Prophetess Fumes
Ghanaians are electing a new President and Parliament for the next four years.
The EC has said it intends to announce the results within 24 hours after polling ends at 5 pm Monday.