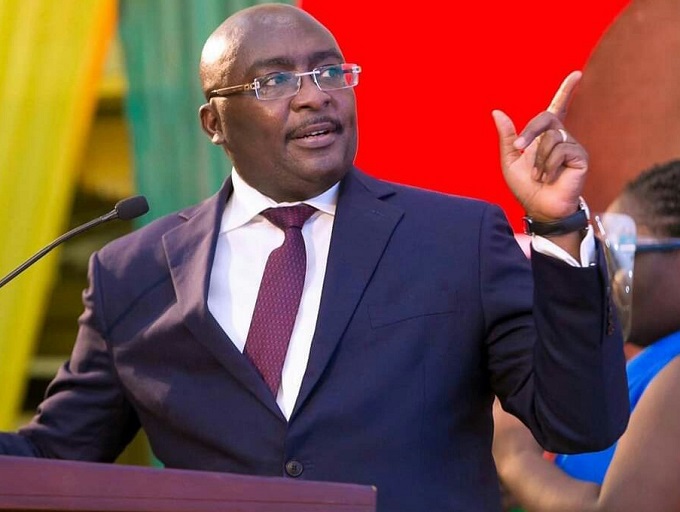 Vice President Dr. Mahamudu Bawumia
Vice President Dr Mahamudu Bawumia has provided data to back his claim that the Akufo-Addo government, has in the past six years, created over two million jobs.
In a post on Facebook, he noted that the list he provided was to prove to 'naysayers' who doubted the figures that the numbers are not fabricated urging them to do "away with negative thinking."
Attached comprehensive data which specified the ministry, the agency or department of the ministry in which the jobs were created as well as the number of jobs created under each category from 2017 to 2022.
This comes after the public doubted his claims when he said at a health walk at Mpraeso that "verifiable data" proves that the government created over two million jobs in both public and private sectors.
Over the weekend, he repeated the claim during his address at the national Eid-ul-Fitr Fitr celebration at Independence Square, when he touched on job creation and opportunities for the youth.
While no one has come forward to officially dispute Dr Bawumia's claim with contrary figures, some Ghanaians have continuously doubted the figures the Vice President mentions.
To prove his statements true, Dr Bawumia shared with Ghanaians data on the jobs created in the Facebook post on Wednesday evening.
"Dear friends, I recently stated that our government has created over 2 million jobs since 2017. As usual, the naysayers have questioned how we could have done so. Their mindset of impossibility prevents them from accepting that."
"Well, the data attached shows year by year, ministry by ministry, and agency by agency, the jobs that our government has created since 2017. This excludes jobs under planting for food and jobs and the National Identification Authority. Away with negative thinking! It is possible!" Dr Bawumia wrote.
Click on the link to read the full data
DISCLAIMER: The Views, Comments, Opinions, Contributions and Statements made by Readers and Contributors on this platform do not necessarily represent the views or policies of Homebase Television Ltd.
Visit Our Social Media for More
About Author