The National Organiser of the opposition National Democratic Congress ( NDC), Joshua Hamidu Akamba has taken a swipe at Vice President Dr Mahamudu Bawumia.
Speaking in an interview with the media, NDC'S Akamba who is known for thoroughly criticising Dr Bawumia indicated that Dr Mahamudu Bawumia has taken over the work of comedians in the country instead of focusing on managing the country's economy.
Read also: Stonebwoy Needs a Therapist to Help Control His Anger- Micheal Ola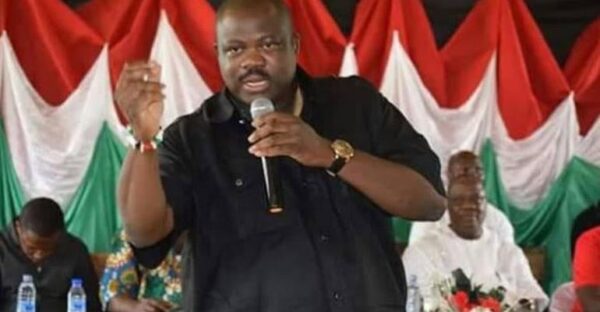 Joshua Akamba explained that, instead of the vice president who is also the head of the economic management team of the country to focus on his Job to get the economy that they have destroyed back on track, he just mount platforms and crack jokes to make people laugh and applaud him leaving his core function as a vice president.
Joshua Hamidu Akamba said; "When I said Dr Bawumia is an economic comedian most of you didn't understand, today, under Dr. Bawumia, a dollar to Cedis is ¢6.00 and the economy of the country is projected to grow at 0.9% and is likely to go into negative and the man who is supposed to be in charge of the economy is only going round the country cracking jokes for people to laugh and applaud him, is that not the job of a comedian? "