BAL 2022 Playoffs: AS Salé face stern Petro de Luanda challenge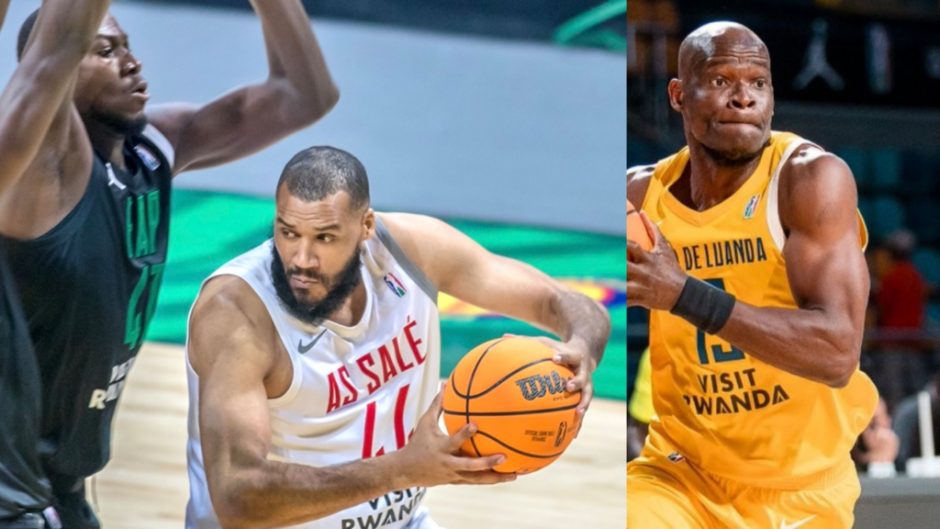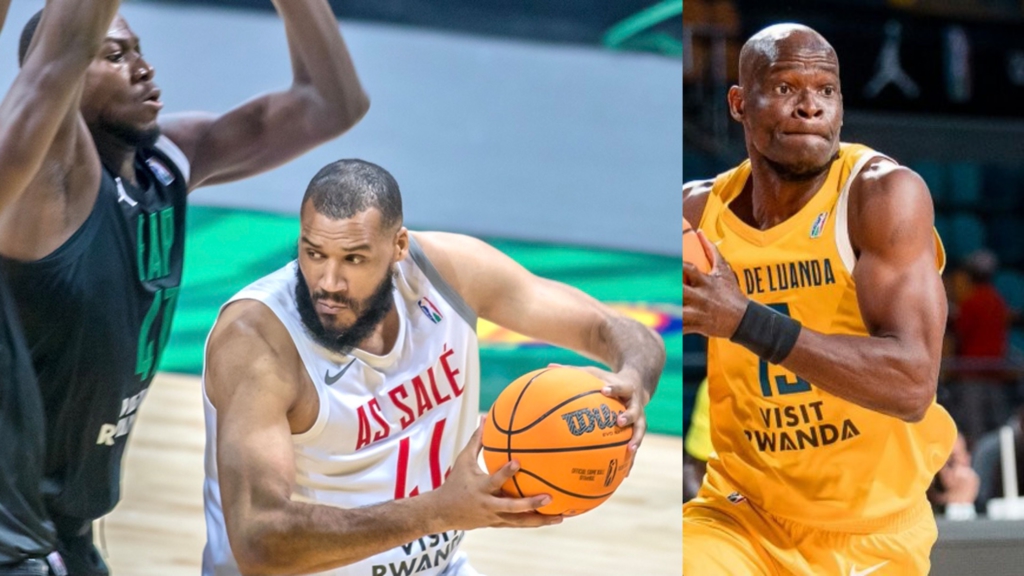 After quite a long break, BAL returns with eight teams battling to achieve African basketball glory.
AS Salé and Petro de Luanda, former African champions, will tip-off the quarters in what promises to be a keenly-contested affair, as both teams share similar ambitions. But we'll need a winner.
How do the two teams matchup?
AS Salé booked their playoff ticket after a tough run in the Sahara Conference.
A record of 3-2 reflects a tipsy-turvy campaign, which was salvaged when the Moroccan side managed to scrape qualification.
However, they put in the hard work to 'scrape' their playoff place after beating Sahara Conference hosts, Dakar Universite Club, 91-86 in their final game.
Producing that all-important victory infront of a home crowd, tells the story of Salé's character which will need to be retold if they want to play the 2022 BAL final.
On the other hand, Petro de Luanda had a very contrasting run to the playoffs, losing only once with that loss coming against reigning champions, Zamalek. So definitely, it can be pardoned.
Their lowest scoring game, where they managed only 72 points, also came against Zamalek.
They also scored below 80 points (73) in the subsequent game versus Forcees Armees et Police (FAP Yaounde) and that could even be attributed to fatigue from the Zamalek game. But all other games saw them beat the 90-points mark.
Nonetheless, AS Salé are also lethal on the offense, failing just once to pass the 90-points mark and they boast of the best shooting guard, Terrel Stoglin, who has averaged the most points (33.2) in this season's BAL.
Nigerian shooting guard, Abdoulaye Harouna follows his teammate, albeit with a distance, chalking 19.8.
Carlos Morais is Petro's closest to the duo, but has only 12.2 to his name.
Comparatively, Petro can take solace in Childe Dundao, an experting at breaking play, averaging 3.2 steals.
Jone Pedro will also prove to be a defensive asset to Petro, as he ranks amongst the competition's best in the defensive metrics.
X factors??
Big for Petro will be to avoid making fouls on Stoglin in the key, as he has proven deadly from the free throw line.
Nonetheless, they will have to be proactive in closing down the American, who is equally effective out of the paint.
But Petro may have edged a psychological battle between these two. They met at this same stage last year, with Petro beating Salé 79-72. Prior to that quarterinal match up, Petro had humiliated Salé, 97-78 in the group stage.
Nonetheless, Salé can approach this year's game with an extra dose of confidence as coach, Liz Mills has overseen a victory over Petro's Jose Neto.
The two coaches have history from the AfroBasket qualifiers – history Mills will hope proves significant.
Prediction?
AS Salé look to have edged a player-for-player debate with Stoglin and Harouna, definitely set to add incisiveness to Sale's offense.
And with the addition of Ousmane Drame, an expert at recycling the ball at both ends of the court, Salé have added quality.
Also bare in mind, Salé have a better field goal percent of 46.16 as compared to Petro's 40.74.
Important to understand however is that, Petro finished second behind Zamalek, with a record of 4-1 in a Nile Conference, whispered to be more competitve than the Sahara and reference might be made to last year's dominance of Salé by Petro.
AS Salé are underdogs but with Mills, who has vast African experience, they might just overcome this year, especially if Stoglin gets in the mood.
On the flip side, in last year's quarterfinal between these two sides, Stoglin had the most points in the game with 30, but Salé went on to lose by seven points.
However, it was an improvement on the group stage result where they lost by 19 points.
It's not unlikely for Salé to get a result, they can matchup Petro offensively, but they are going to have to put in extra work in defense for a semifinal place.
Tags:
Visit Our Social Media for More