'Are you happy in the country?' – #FixTheCountry trends on social media as economic crisis bites hard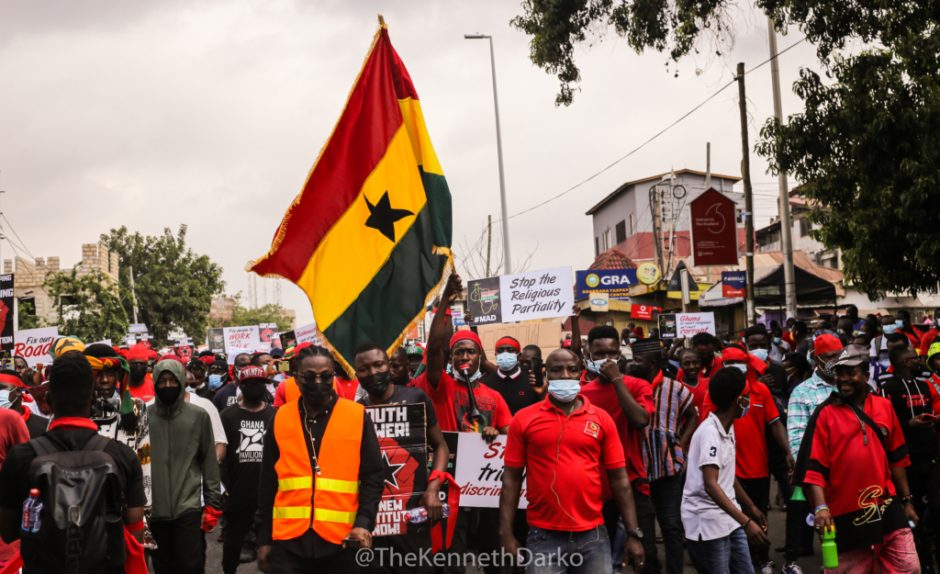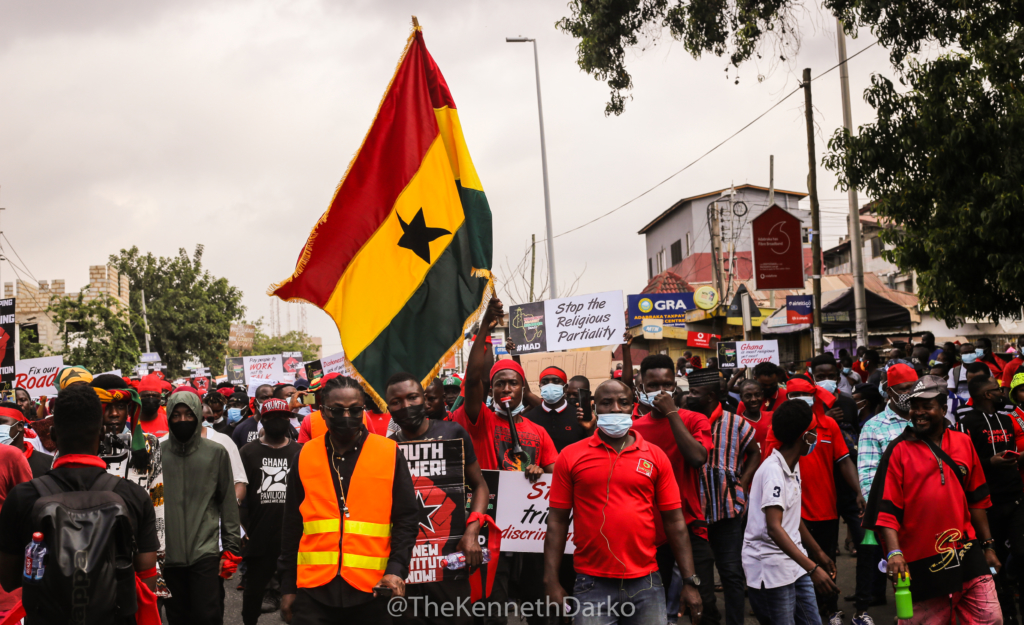 Photo Credit: @thekennethdarko.
#FixTheCountry campaign started a year ago on social media when the youth complained about the hardship of the country.
The agitations, however, subsided after the protestors carried out a massive demonstration in the principal streets of Accra on Wednesday, August 4, 2021.
They asked government among other things to provide realistic and sustainable solutions to issues concerning unemployment, hike in fuel prices, utility bills, food and rent.
Are you happy in the country? #FixTheCountry

— Dr. Sneaker Nyame (Best Shoe Plug) (@SneakerNyame_) May 10, 2022
A year on, some youth are back wondering if government bothered to address their concerns.
Taking it to their various timelines, the social media users highlighted the same issues they complained about the same year.
See how the country make hard. We've given Ghanaian politicians everything. Just look at how juicy their emoluments are. They're comfortable and lack nothing. Is it too much for citizens to ask them to do their jobs? Just do your jobs! Should we beg?

— Emmanuel Ayamga (@EmmanuelAyamga_) May 10, 2022
Ghana's economical numbers have not been it best in recent times.
A cedi is depreciating to the dominant currencies at a fast pace. Similarly, there has been a hike in fuel prices with a litre of diesel selling at ₵10.
Many economists have expressed worry that the country's economy is on the verge of collapse if proper interventions are not implemented as soon as possible.
This is the time we need the #FixTheCountry demonstration

But they are know where to be found

— Snr 🥰😋taxcorh✌️ (@snrtaxcorh) May 10, 2022
@NAkufoAddo The country hard ooooo. We beg you #FixTheCountry

— Maryam🦋❤️ (@MayaCarter55) May 10, 2022
Bro I came to Ghana and saw it myself. The country hard make nobody lie you everything has gone up. Something must be done chale #FixTheCountry.

— Sharyf🦁 (@__Sharyf) May 10, 2022
Chale we dey die. We just paid an over 40% increment in lorry fare just overnight. Chale wah dey go on? #FixTheCountry

— trigga (iphone pluggg) (@gyimi_saa) May 10, 2022
Where is the Lie? Who no agree? Just #FixtheCountry pic.twitter.com/bDT4lbTg05

— Jimmy In Tweets (@jimmyintweet) May 10, 2022
The revolution is happening. #FixTheCountry is trending and they can't find one person to attack.

Tell them we don't die, we multiply – Kendrick Lamar ✊🏾

— Kwesi Picasso.eth 🐺 (@Donsarkcess) May 10, 2022
When we say #FixTheCountry, some people start to tag you as being political.

Now tell me, is the country hard or not?

— Dr. George 💊 (@GeorgeAnagli) May 10, 2022
We all want to #FixTheCountry but does it have a sustainable strategy? No. Why don't we bring together a class of intelligent brains from the sciences, tech etc and then sit at table and deliberate on how to build systems that can solve Ghana's ģovernance problems?

— ineed-investors 🚜 (@startupsgh) May 10, 2022
7years in power and Chairman wontumi already has Rolls Royce. #FixTheCountry f*ckin country !!

— Jay🧢 (Birkenstock Plug) (@THE_REAL_JAY_1) May 10, 2022
Visit Our Social Media for More