Appiatse explosion: American Embassy in Ghana commiserates with victims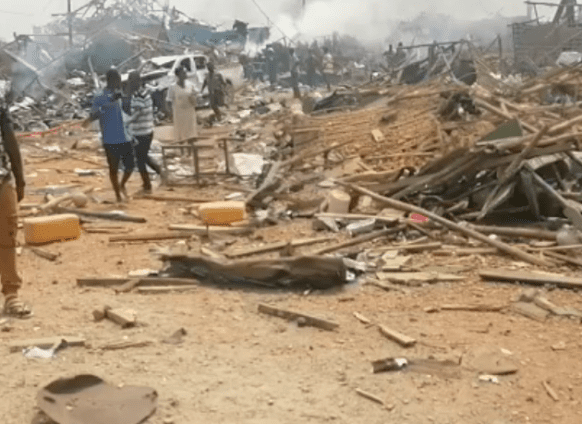 The American Embassy in Ghana has commiserated with victims of the Appiatse explosion which occurred on Thursday afternoon.
In a Facebook post to sympathize with victims of the explosion, the American Embassy said "our hearts and prayers are with the victims and those injured in the terrible explosion in Appiatse, near Bogoso. May those who perished today rest in eternal peace."
According to Police preliminary investigations, "a mining explosive vehicle moving from Tarkwa to Chirano mines collided with a motorcycle resulting in the explosion."
Many people are feared dead with several others injured as rescue efforts continue.
Meanwhile, President Akufo-Addo has assured residents of Bogoso that government will ensure normalcy is restored to the town.
The President, in a Facebook post consoled victims of the unfortunate incident and wished the injured, speedy recovery.
"I have just received a briefing on the circumstances that led to an explosion in Appiatse near Bogoso, in the Western Region, resulting in the loss of lives and the destruction of properties belonging to residents."
"It is a truly sad, unfortunate and tragic incident…The Police, Armed Forces and the National Disaster Management Organisation (NADMO) are coordinating efforts to contain the situation, and I have also instructed NADMO to see to it that rapid relief is brought to residents of the town," President Akufo-Addo wrote.
Meanwhile, the Police said it has taken charge of the situation, providing security to enable the emergency workers, including the Ghana National Fire Service (GNFS), National Disaster Management Organization (NADMO) and the National Ambulance Service, to manage the situation.
Residents of the affected area have been advised to move out to nearby towns for their safety while recovery efforts are underway.
The Police have also appealed to nearby towns to open up their classrooms and churches to accommodate the surviving victims.