A lead bodyguard of President Akufo-Addo has threatened to deal with the National Communication Officer of the opposition National Democratic Congress (NDC) over the latter's call on members and supporters of the party to defend themselves if they are attacked by the supporters of the governing New Patriotic Party (NPP).
The bodyguard nicknamed "Choman" in a video that has gone viral on social media platforms and sighted by The Herald, Choman, is heard daring Sammy Gyamfi to step out if he calls himself a man while threatening to unleash violence on the opposition figure.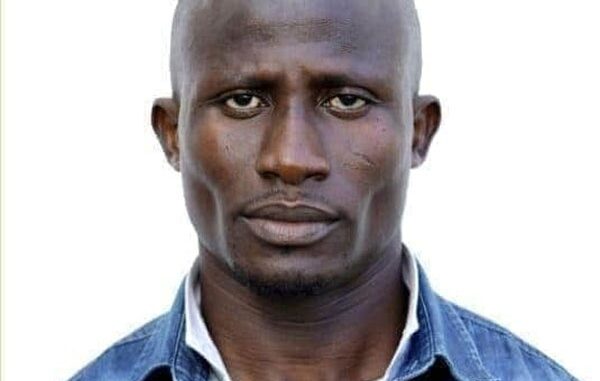 Choman, described Sammy Gyamfi as an inexperienced politician, who is yet to taste political violence, adding even the man he (Choman) protects; President Akufo-Addo, had in the past had to flee from political violence.
Amid insults, the heavily built Choman, asked Mr. Gymafi, if he had ever 'been beaten in politics or slapped before as a result of politics and went on saying the young lawyer has been blabbing and talking foolishly (Kwasiasem) simply because he has not been "slapped".
"You've never been beaten in politics before, that's why you talk anyhow and always run your mouth. Are you a man? If there is a scuffle in Ghana right now you will run away, the likes of President Akufo-Addo and others have fled during political violence, so stop the childish comments you make when on radio," he said in both Twi and Ga.
Choman's comment followed Mr. Gyamfi's assertion that NDC supporters, should defend themselves against members of the NPP, who try to attack them.
Choman has been Nana Akufo-Addo's life-long bodyguard since his days as Member of Parliament for Akyem Abuakwa in the Eastern Region.
Not too long ago, Choman was identified as a bodyguard of President Akufo-Addo in a documentary titled 'Militia In The Heart Of The Nation' by investigative journalist, Manasseh Azure, which claimed that a private army was been trained at the Presidency specifically at the Osu Castle in Accra, for electoral violence.
The video which was recorded in what appears to be in his car had Choman saying "Massa, relax! I am sure you are inexperienced; I am sure you have not seen anything yet. If you have been slapped, if you have been slapped, you won't talk foolishly.
You Sammy Gyamfi, running your mouth, how many times have you been beaten? You have not been beaten that is why you are running your mouth".
According to the bodyguard, many, including the new President, have had to run from political violence in the past, sometimes even falling into gutters, and asked MrGyamfi to find out from NDC leaders, how they had to run for their dear lives and also fell into gutters sometimes in the past.
Choman went on with his tough-talking and asked that the NDC officer quits speaking childishly, especially on radio and television which he often does during his periodical press conferences.
"Akufo-Addo and co have all runaway before, I am telling you. Nana Addo and others, they had to run, sneak out and run like children, let me tell you. Ask your leaders, they had to run, they fell into gutters sometimes so stop that childish talk", he warned.
He went on by asking Sammy to come in the open to face him, if he thinks he is formidable adding, Sammy and his so-called bodyguards are no match for him.
He described the NDC bodyguards as "Dada mma" to wit "pampered kids" who cannot stand his might on any day.
"Don't misbehave in this country. If you are called now, you will be nowhere to be found. You are no man. Ok, bring your boys, we won't even see you if we are looking for you.
Read also: Bank Of Ghana MPC Commences Three-day Meeting to Evaluate Ghana's Economy
We won't go anywhere, we are going to stay here in this country. We were born here and we won't run away. We have been here since your NDC people started this rubbish attitude.
"We have been on the streets since. When we come out, you will run. If it is because of your people, most of them are our brothers, your machomen are "dada mma".
He claimed, the Muslim youth the opposition party is relying on to defend them are people who they have been in the streets with who will not kowtow to the whims and caprices of the NDC.
The Herald has informed Choman's association with the President dates back to1998.
He used to be a man of few words, so those who knew him in the past are surprised at his recent unwarranted outbursts.
He has been the one behind the training of bodyguards for President Akufo-Addo, even at the time that he was an opposition leader.
Source: theheraldghana.com