Reverend Sam Korankye Ankrah the Apostle General of the Royal house Chapel International has called on President Akufo-Addo to reach out to John Mahama for the two to resolve their differences.
John Mahama who stood for the 2020 presidential election on the ticket of the National Democratic Congress (NDC) has said he will not accept the results of the election.
This has created tension in some quarters of the country as some NDC supporters say they will protest the results until they are satisfied.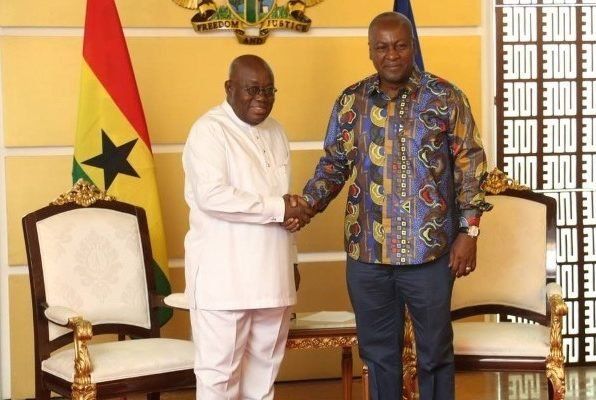 Reverend Sam Korankye Ankrah preaching in his church on December 13, 2020, pleaded with Akufo-Addo and John Mahama to smoke the peace pipe to ensure peace reigns.
"I want Akufo-Addo to call John Mahama even though I know it is the one in opposition who calls but because he is the father of the nation, I want him to stretch a hand of peace to his opponent and even those criticizing him. Akufo-Addo should tell Mahama this isn't a fight, and they should let peace prevail. I pray this happens this week".
Mahama and the NDC have made it clear they will not accept the results of the 2020 presidential elections which saw President Akufo-Addo re-elected.
Read Also: President Commissions 36.5 Million Dollars Hospital In The Tain District

Mahama says the results the NDC has points to the fact that they won the election but the EC rigged in favour of Akufo-Addo and the NPP hence they won't accept.
Akufo-Addo polled 6,730,413, representing 51.595% while John Mahama garnered 6, 214, 889 representing 47.366% in the 8th election in the 4th Republic.