African Climate Change and Environmental Reporting Awards opens entries for 2022 edition
Environmental journalists across Africa can submit their articles for the 7th edition of the African Climate Change and Environmental Reporting (ACCER) Awards.
Applicants stand a chance of earning a possibility of participating at the 27th Conference of Parties to the UN Framework Convention on Climate Change (COP27) set for Egypt in November.
Additionally, award winners will go home with other tools that facilitate the work of journalism, such as laptops, tablets, and phones, besides cash awards.
"A climate justice narrative led by the African media players is needed as the continent prepares to host the 27th session of the Conference of Parties (COP27) to the UN Framework Convention on Climate Change summit slated for November 7 to 18 in Egypt," said Mithika Mwenda, the executive director of Pan African Climate Justice Alliance (PACJA).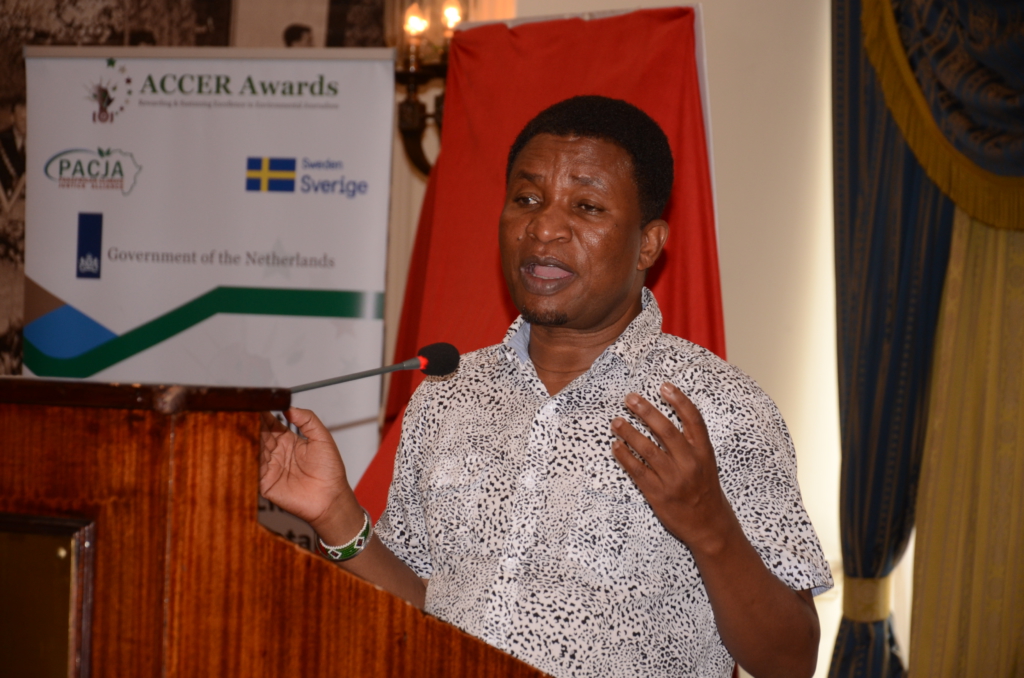 He added that despite climate change being a ubiquitous news story in the media, for African media, however, climate justice is the 'real big story."
Mithika said that as Africa prepares to host COP27, some very contentious yet critical issues are still pending.
He said Africa clamours for recognition as a 'special needs and circumstances region' based on the compelling evidence from the Intergovernmental Panel on Climate Change reports and demands for enhanced ambition by the countries in the north to lower greenhouse gas emissions and their commitment to loss and damage in addition to honouring the pledge of USD100 billion per year in the form of climate finance.
"Our future as a continent will literally be in our hands at COP 27, and the African media has to play its part to push for these narratives with the hope of influencing the COP 27 outcome texts," he said.
The ACCER Awards, an initiative of the PACJA, is a biennial initiative that recognises excellence in climate change and environmental journalism in Africa. It was first launched in 2013 to shape the climate change narratives in Africa.
It has since grown to be the largest and major award that recognises excellence in reporting environmental and climate change in Africa, witnessing a rising interest among local and regional stakeholders, including media industry players, media personnel, the UN, and Foreign Embassies, among others.
According to Duncan Mboya, the chairman of the Kenya Environment and Science Journalists Association and a former member of the panel of judges in the Awards, the ACCER Awards have become instrumental in equipping the African reporters with needed skills and motivation and have thus expanded their understanding of the concept of climate justice.
This year's ACCER Awarding ceremony will be held in June in Kigali, Rwanda, on the Commonwealth Heads of Government (CHOGM).
To participate in the ACCER Awards, click this link.
The Pan African Climate Justice Alliance is a coalition of 1000 organisations and individuals across 51 African countries who advocate for fair and just climate regimes for the African people.
Visit Our Social Media for More