Over 130 People Benefit From Actionaid Livelihood Empowerment Modules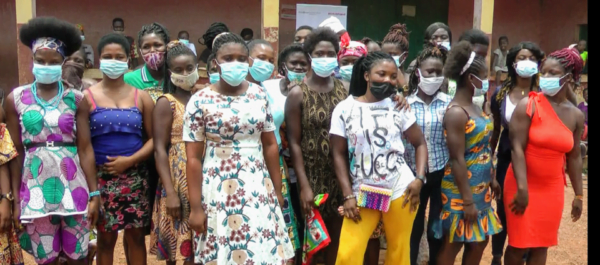 Some a hundred and thirty-one (131) youths in 5 communities in the Asutifi North District of the
Ahafo Region has been trained in various livelihood empowerment skills.
The beneficiaries include 98 females and 33 males.
The ActionAid project is aimed at reducing poverty by equipping the youths with sustainable
livelihoods in the communities.
The 500,000 pounds medicorfoundation funded project in Ghana, includes equipping 500
young people in 4 districts in the Northern, Upper East, and Ahafo Regions of Ghana with skills
needed to increase their income and directly engage with the government to influence decisions
that affect their future.
Out of 131 beneficiaries, 45 are into beads making, 31 in tiling, 9 in soap making, 41 in pastries,
and 5 in an auto mechanic.
The beneficiary communities are Kenyasi No.3, Koforidua, Kojokrom, Obengkrom, and Gambia
No.1.
These farming communities, like many others in the district, are saddled with unemployment
especially among the youth.
Some of them who have completed basic and Senior High schools said living in the community
is a daily struggle.
Speaking to JoyNews, Daniel Darko, a trained mechanic, said due to lack of support, he spends time with his friends idling around.
Assemblyman for Kenyasi No.3, Abdul Kaful Issah, who collaborated on the situation confronting
the youths said, "until political leaders roll out pragmatic measures to alleviate the
sufferings of the youth, the danger of having some of them getting involved in anti-societal acts
remains high."
In view of this, ActionAid and its partners enrolled some of them into livelihood ventures for
months in their "Promoting employment opportunities for young people in Ghana" modules.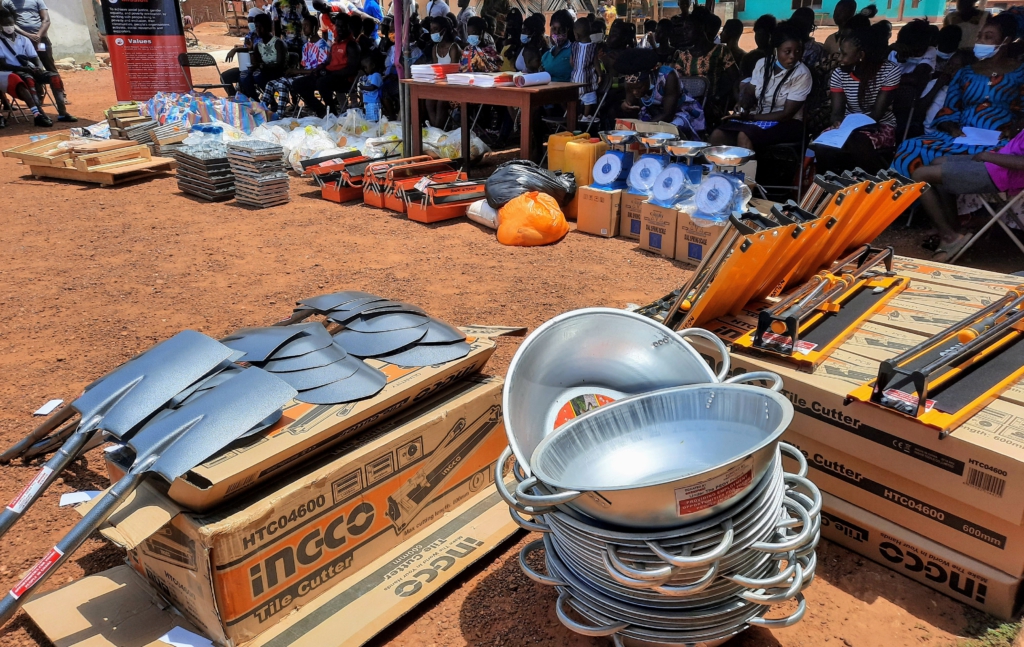 At a ceremony to present start-up tools and NVTI certificates to the beneficiaries at Kenyasi
No.3, the Bono, Bono East, and Ahafo Regional Programme Manager of ActionAid Ghana, Mr.
Tontie Binado, said, apart from making livelihoods from it, they expect them to mentor, train and
be a source of employment to other young people in the communities.
He noted that the success of the project attests to the fact that the youth are determined and will
always avail themselves to learn trades that are designed with their contributions and interests in mind.
He urged local companies, such as Newmont Ghana in the Ahafo enclave, to patronize the skills
and consumable products of the beneficiaries as a means of helping improve their standards of
living with a sustainable livelihood.
Read Also:
Madam Terence Tienaah, the Project Manager for ActionAid, applauded the beneficiaries who
despite the Covid-19 challenges, showed determination to complete the training. She encouraged
them to willingly train others, even if at a token fee, to help increase the beneficiaries in the
communities.
Regional Youth Authority Director, Fati Bamba challenged the beneficiaries to make good use of
the skills and equipment to help transform and improve their livelihood.
She said they will be monitoring the progress and proper use of the equipment and will take
actions, including legal actions, against any beneficiary who will sell the tools.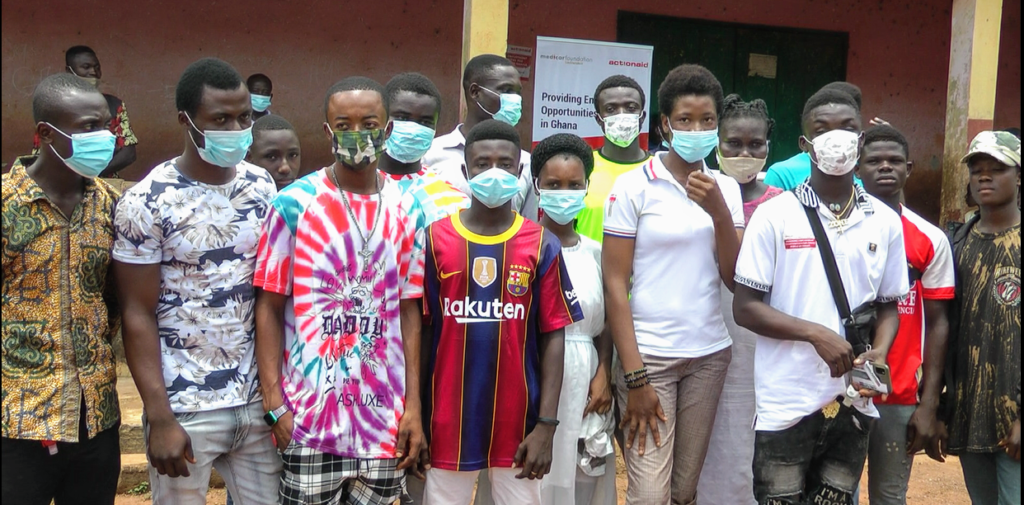 36-year-old Comfort Asamoah, a mother of 6 who is among the beneficiaries, said, learning how to tile
is a dream come true for her, as she had always wanted to be involved in men-dominated works.
Expressing her appreciation to ActionAid, she said the start-up kits will help her work to support
the upkeep of her children, and also "teach my sons to be useful with this profession".
Nana Dufie Abrah, the Queen mother of Koforidua in the Asutifi North District, advised the
beneficiaries, especially the women, against laziness and unprofitable use of money derived from
working with the tools.
"Cultivate the habit of savings to enable you to fall on it to run and expand your work", she
charged them.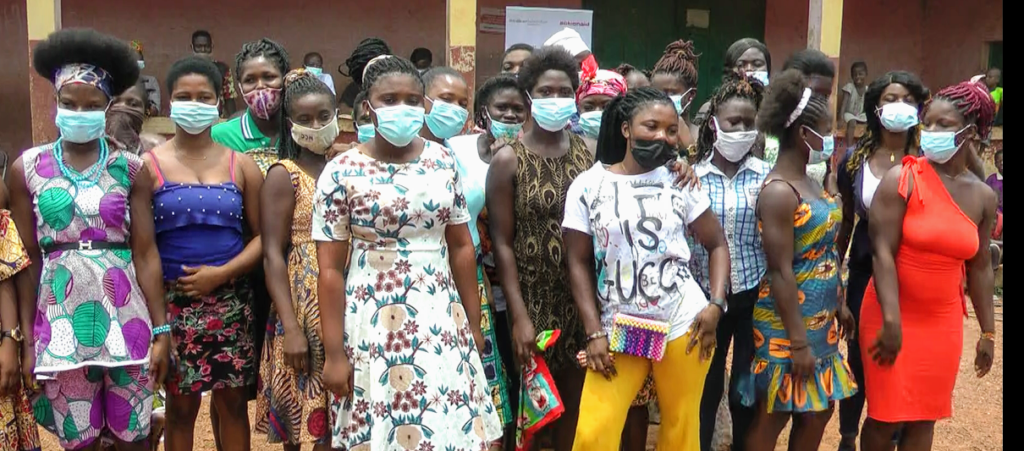 "Eschew laziness and don't say there is no work for the youth in Ghana. ActionAid has trained
you in your chosen field and also equipped you to start working, so focus on it and become
useful to yourself and the community ", Nana Dufie appealed to the beneficiaries.