A-G to be hauled before PAC to explain why persons cited in audit irregularities have not been prosecuted – Murtala Mohammed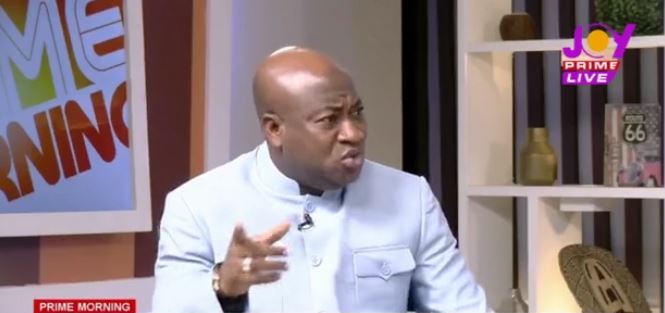 A member of the Public Accounts Committee of Parliament, Ibrahim Murtala Mohammed, says the Committee is working assiduously to clear a 10-year backlog of Auditor General's reports.
He said the inefficiencies that had significantly contributed to the slow processing of these reports are being dealt with by the current Public Accounts Committee in a move to protect the public purse and enforce accountability in state institutions.
He noted that due to the undue delay in processing the reports, the Committee's work has been met with many challenges.
"By the time we start even looking at a particular year, those who have been identified for such infraction some are either dead, some are retired or some are no longer at the institutions," he said.
According to him, the Committee in an effort to improve efficiency and quicken the pace at which the documents are assessed has zoned the country.
"So the five northern regions [hearings] take place in Tamale, the Bono regions, the Ashanti region take place in Brong Ahafo, Western, Central and Western North in Takoradi, then you have Volta, Oti region, Greater Accra and Eastern Region in Ho, that's what we do," he said.
Speaking on JoyNews' PM Express, Murtala Mohammed stated that due to the efforts by the Committee to clear the backlog, members have had to stall other activities including constituency visits to ensure that the work is done in record time.
This he says has contributed to the high attrition rate of the Committee.
"Now we did the 2017, 2018, but because we want to clear the backlog we the members of the committee we're not resting. When others are in their constituency and others are resting now for the purposes of coming to start work, we are working.
"The attrition rate, the number of Members of Parliament who lose their seat on the Public Accounts Committee is more than any other committee. And the only time we can do it is when we are on recess."
"So in fact, next week by Sunday we're going to Volta Region to do that of Volta and Eastern and Oti and Greater Accra. Then from there we move straight to Takoradi for Western, Central and Western North for the 2019 report. We intend that once Parliament comes and there's a recess we'll try and do the 2020 and 2021 report so that by next year we wouldn't have this backlog.
"So this particular Committee is working tirelessly at the expense of our comfort, at the expense of even our constituencies to ensure that we clear the backlog so that we will no longer have some of these problems," he added.
In the meantime, Murtala Mohammed has revealed that over a 100 state institutions and agencies have been referred to the Attorney General for prosecution.
"We have also indicated that next year we shall be inviting the Minister for Justice and Attorney General to come and tell us why they have not been able to prosecute those who were referred to them for prosecution. They should give us reasons. I believe if we begin to demand answers from the Minister of Justice and Attorney General, I think that that is good," he said.
Visit Our Social Media for More