National Coordinator for government's One District One Factory (1D1F) program, Gifty Ohene Konadu has threatened to invoke curses on the Constituency Secretary of the New Patriotic Party (NPP) in the Asante Akim Constituency of the Ashanti Region.
She is reportedly alleged to have been angered by a decision of the Constituency Secretary, Williams Obeng, together with the entire executive to throw their support behind one of the candidates contesting the up-coming party parliamentary primaries.
Ghananewsonline.com.gh's investigations has established that the Asante-Akim South NPP Constituency Secretary is reported to have said something that attacked the reputation of Ohene Konadu and Bice Osei Kufuor (Obour), the candidate she is alleged to be supporting in the contest.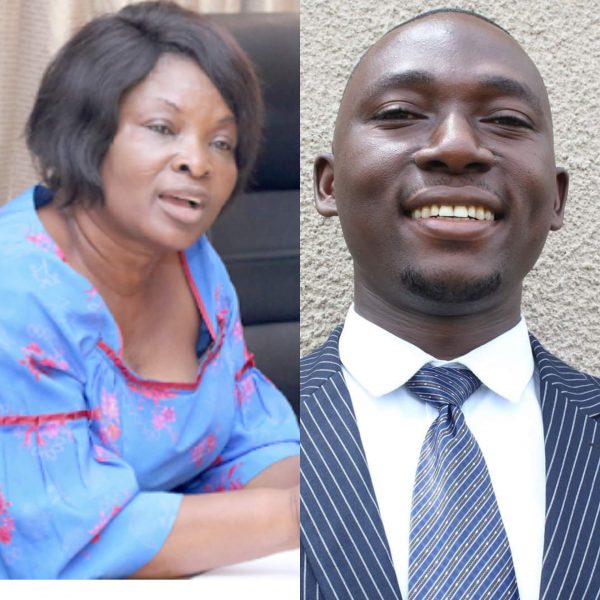 It is unclear what exactly the issues might be but an audio recording exclusively intercepted by us involving the 1D1F Coordinator confirms the threat to invoke curses on the Constituency Secretary.
Part of the audio said, "All your mates you completed university with are in Accra working. Some are even Chief Executives in government and you are at the village misbehaving. You should have been in a responsible position taking care of your parents. You go to do your wedding at Jwenjwenase and you insult me who can give birth to you. Do you know the age of my first born and you are fooling?
Akufo-Addo eased COVID restrictions for NPP primaries, EC – Mahama
All graduates are in Accra looking for jobs and you are here dabbling in superstition to enable somebody become a Member of Parliament (MP). Your mates are holding responsible positions in Accra and everything you say is a curse to you. If you are looking for a message to support somebody, look for something better. I have told my uncle to invoke curses on you. I am looking for your full name and will give it to him to curse you."
When contacted for her comments on the purported audio, the 1D1F Coordinator took our reporter to the cleaners.
Without denying that the voice was hers Madam Gifty Ohene Konadu, a two term MP for the Asante Akim constituency rained insults on us for attempting to verify for her side of the story.
"Go away with your foolishness. Go away with your dirty politics that you have been engaging in," she blasted us.
Meanwhile, tension is said to be brewing in the Asante-Akim South Constituency, as Gifty Ohene Konadu, who is also a former Deputy Minister responsible for trade under the erstwhile President Kufour administration is alleged to have made similar comments some time ago against an executive of the party in the same constituency; the person eventually died in a strange accident at a time the party was preparing for internal Parliamentary Primaries.
Some of the constituents according to our investigations believe the death of their party member had a correlation to that incident.
The ruling NPP is scheduled to hold its parliamentary primaries this weekend Saturday June 20 in constituencies that the party has sitting MPs across the country.