Suspected killer of Tema pastor put before court
Suspected killer of Tema pastor put before court
Francis Nabegmado, the suspected killer of  Rev Dr David Nabegmado of the Central Assemblies of God Church at Tema Community Four, has been arraigned before court.

Nabegmado allegedly stabbed the pastor last Sunday at the church premises in Tema.
Briefing the media on the case, the Tema Regional Police Commander, Deputy Commissioner of Police (DCOP), Mr Edward Johnson Akrofi-Oyirifi said the police were preparing the docket on the suspect to get him remanded by the court while they sought advice from the Attorney-General's Department.
"This is a straightforward case where the suspect was arrested at the crime scene with the exhibit weapon and this gives us the opportunity to immediately get him remanded, while we process the necessary documentations for proper prosecution of the suspect," DCOP Akrofi-Oyirifi stated.
On Sunday, December 30, Francis Nabegmado allegedly stormed the offices of the pastor who also happened to be his paternal uncle, slashed his hands and stabbed him in the right rib before slitting his throat.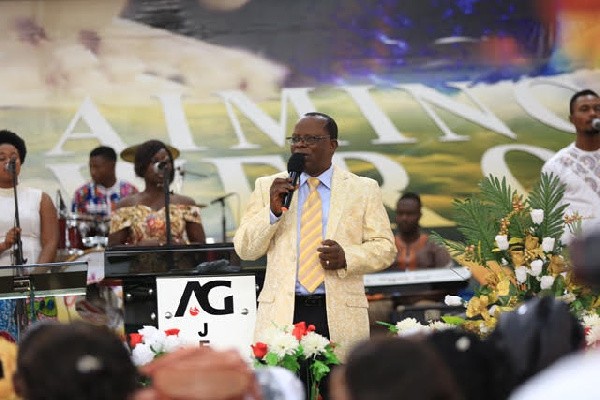 According to the regional commander, an elder of the church who was with the deceased at the time of the incident, rushed out, calling for assistance as the suspect inflicted deep wounds on the deceased.
"The pastor unfortunately passed on at the Tema General Hospital (TGH) where he was rushed to for treatment," DCOP Akrofi-Oyirifi stated.